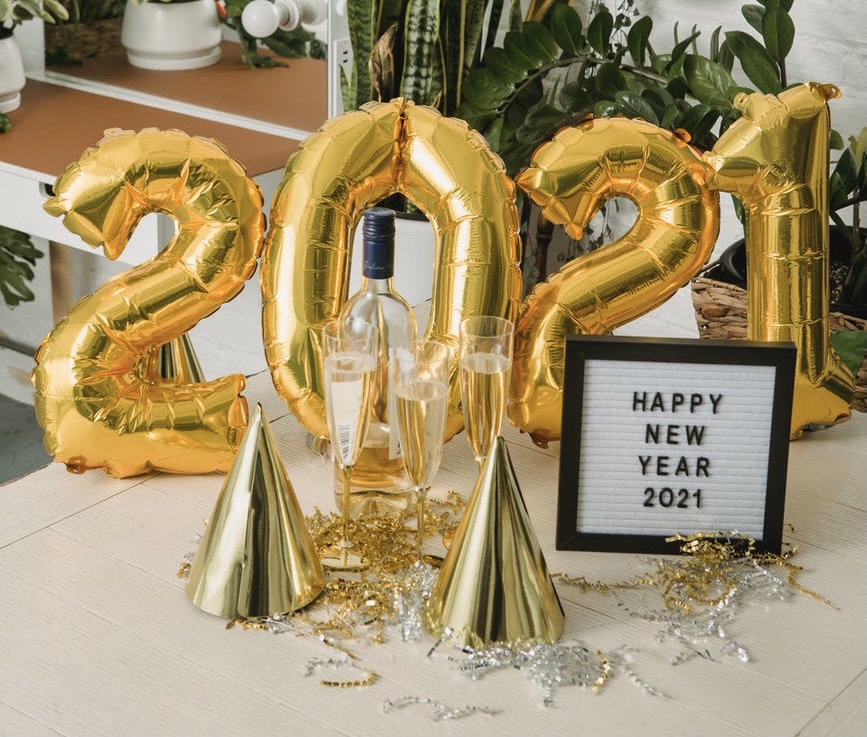 Kpop In 2021: My Wishlist
Okay, let's try this again, lololol.
Last year, I made my first Kpop Wishlist post. If you missed that post and want to see it in more detail, check it out. I'll have what I wished for here, but that post covers more background into how it all works, inspiration, etc. So let's go over what came true out of 2019's wishes first.
I was right when I said I knew there would be more fookery in 2020. But I had no idea Covid-19 would be a factor at all, so it will be interesting to see what actually happened versus what I kinda expected.
13.) Twice OT9 Tour
12.) CIX US Tour
11.) 2NE1 reunion
Last year I had 13-11 listed as honorable mentions for things I wanted to happen but weren't exactly top 10 for me. I knew a 2NE1 reunion would be highly unlikely.
But it's a wishlist, so I can wish for whatever I want, right? I think if Covid-19 didn't happen, we might have gotten another Twice tour in the US.
But out of the three, the closest was CIX's tour. Well, technically it was a fan meeting and not a full on concert. So I give myself half credit on that one. But I also didn't put CIX in the top 10 because AB6IX announced a tour, so why not them as well.
10.) #Loona1stWin
This happened on March 12th on Mcountdown for "So What". Unfortunately, I didn't really like this album, so hopefully I'll like more of their music in 2021.
9.) #SF91stWin
SF9 got their first music show win on January 16th also on Mcountdown with "Good Guy".
8.) NCT DREAM Full Length Album
Uhh, yeah SM, where's the damn album! I'm tired of waiting, but at least Mark is officially back in Dream *throws confetti*.
7.) WJSN OT13 North American Tour
They had an excellent 2020 so idk I think they would have at least attended KCON. However, I think Chinaline's appearance back in WJSN is still up for consideration.
They're signed with YueHua Ent not Starship, so I think it's not really going to be up to the girls but their label.
6.) NUEST North American Tour
Maybe? Again with Covid-19 playing a role, I think it got cancelled. I think they'd definitely would have made a KCON visit.
5.) BLACKPINK Full Length Album/ Rosé Solo
Surprisingly yes. Well to BP's full length album. I didn't like it, and I think I'm just over their music as well.
2020 was very lackluster for me music wise with BP, but I still love them. Idk if Rosé's solo was another casualty of Covid-19 or YGE. Probably both. Hopefully we get it next year.
4.) WayV North American Tour
NCT127 was supposed to have a tour (that I got pretty good seats for). So I think WayV would have happened. They have a decent size international following.
3.) IU North American Tour
I don't think even without Covid-19 this would have happened. She didn't really have a major full album drop this year. She'd just be touring with her large catalog of old music and like three new songs. I'd take it, but that's not usually how tours work.
2.) BTS in Atlanta
In hindsight, it's so funny I have this ranked so high, and it actually happened. Well, they haven't come here yet, but I still have my ticket for when they do. Miami got a stop too. I reaaaaaaaallllllyyy hope next summer we get to see them, and they get to go back to performing on stage with Army.
1.) Wonho back in Monsta X
This in hindsight was a blessing in disguise. So Wonho's solo now, and I don't really care for most of Monsta X's new music anyway.
So I'd really just be hanging in there to keep up with my fave. Wonho seems so grateful to international fans for sticking in there with him, and he's done so much for us in return.
Like releasing two English songs (he almost exclusively performs "Open Mind" in English), and creating vlogs on YouTube with subs immediately available.
In fact, his online concert has translators there who spoke English as well. Plus, he's been communicating more with us in English and signed with a label in the US too.
Okay, so what about my wishes for 2021? Let's get into it! These will also be in the order of what I think is the most likely to least likely.
Meaning the lower the number, the more I see it happening, like we're just waiting for the tweet to confirm it. Like San's hair is pink now, almost all of ATEEZ has had hair changes, a comeback is soon. Anyway, let's get started!
10.) SHINee Comeback and album
Taemin, our golden maknae is old now (lmao) and is the last member who hasn't completed his mandatory military enlistment yet. With Onew, Minho, and Key all back, there's no way SM isn't going to have at least one full SHINee comeback before Taemin enlist.
I'm assuming Taemin's enlisting around this time next year. He might get into 2022, but I doubt it. The sooner he's back, the sooner SM can make more money off him.
9.) Key Solo Comeback
Yeah, so with SHINee back, I want more solo music from Mr. Key. I still have "On of Those Nights" "I Wanna Be" on repeat. I love FACE so much. The album is straight perfection from the first song to the last.
8.)CIX Full Length Album
I remember reading on the Kpop Subreddit, someone mentioned the boys said they were working on new music. And alluding to that music going towards a full length album… I don't have a solid source, but it's more of a hunch, lol.
7.) TXT Full Length Album
*Halsey voice* I want it! It's time Big Hit, don't be shy. Drop the full length album with like 14 songs on it. We're ready.
6.) Jus2 Comeback
It's just time, man. I've also had their first mini album on repeat. Actually, I'm going to add an addition wish to this one, give us the damn R&B solo album Jaebeom. On Spotify, no more SoundCloud releases, please.
5.) Jungkook's R&B Solo Album
This man can't drop "My Time" and think we're not ready for the R&B solo. We are!!! Please, Jungkook, I don't beg, but we need the cultural reset.
4.) The Rest of BTS's Vocalline To Release More Solo Music
And on that note, yeah, I want the other member's solos too. Jin give us the boring ballads album, I'm ready. Tae give us the soulful and emotional solo with more songs like "Singularity", I'm ready. Jimin give us the flirty and fun solo, we're ready. I mean, we're not, but we'll deal with it like their mainline releases.
3.) A Full BTS Album With OT7 On Every Song Like They Used To Do
I love the solo songs, but I feel like BTS's group albums are cluttered with them. I miss the days where you had maybe three songs dedicated to subunits and the rest was all the members on every song.
I feel like if everyone got their own solo albums to release music, we wouldn't need to set aside 7 slots on every album for them to have time to shine. When I'm listening to a BTS album, I expect every member on the song.
2.) Proper BTS Subunits
Lol that being said, I also think if Big Hit just gave us official subunits we could also go back to ot7 on the main albums and limit solos and subunit songs on the main albums.
And by main albums I mean like Skool Luv Affair, Dark & Wild, The Most Beautiful Moment in Life Pt 1 & 2, etc not repackaged albums like You Never Walk Alone or The Most Beautiful Moment in Life: Young Forever. They can do what ever they want on repackage albums, tbh.
Alright, so before we get to number one, I want to put my honorable mentions here:
#Wonho1stSoloWin
I think this is very likely to happen next year, probably on his first comeback.
SEVENTEEN Back On Their Personal Instagram Accounts
I and other Carats aren't sure why, but Seventeen had this period of time when every day one of them joined IG, were super active, and then they all abruptly stopped posting on there.
There still isn't a solid reason why they're "banned" from IG, but I want them "unbanned" in 2021.
Better and More ATEEZ Merch
Now that I'm Atiny this has become my problem. But yeah, Ateez merch (hoodies, key rings, phone cases, etc) is pretty limited. And what is out there is kinda ugly.
I know Hongjoong is busy being an A+ leader, but maybe run some ideas by him and see what he has in mind for us. He's a stylish man, I trust him with our merch. Mingi too.
Okay, on to number one.
1.) Live, In Person Concerts
A big surprise for number one, right? Lmaooo I'm not really a club gal, but I LIVE for concerts. So to only attend one (Seventeen, which was excellent despite not seeing my mans Seungcheol) was a lot for me and other concert goers I'm sure. So I hope everyone gets vaccinated, so we can go back to attending concerts and other events.
---
Alright! Those are my wishes for 2021. What's on y'all's list? Let me know in the comments below. I'm officially going on a blogging break until at least January 4th.
Follow me on Twitter (or if you don't have a Twitter account, you can periodically check on here since I have Twitter embedded on here) to keep up with me and get updates on when I'll be back with a new post.
I want to thank y'all again for reading AshTalkKpop this year. I plan on upping my posting and posting on a set schedule in 2021. That's literally my 3rd New Year's Resolution.
I love writing and entertaining y'all with my post. So I hope you'll be back! I hope you have a great NYE, and I'll see y'all next year!
Ash♥♥♥