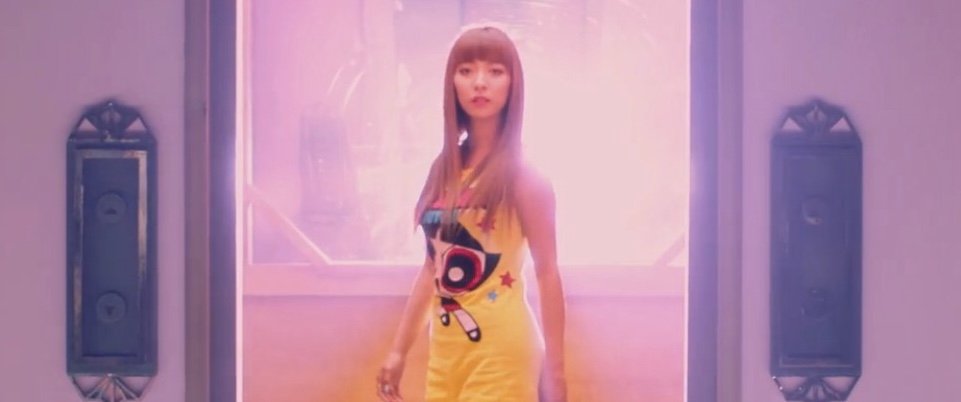 Music Video Fashion: Luna – Free Somebody
Still a bop, still slept on.
Today I want to talk about Luna of F(x) solo single Free Somebody, from her first mini-album of the same name. To be more specific, the fashion, of course. She has two main looks in this video, but I think they are cute and simple.
Being a newer F(x) fan (MeU) I didn't really know what to expect from Luna's solo album.
I loved that she went with an EDM/House sound.
Her hair and makeup in this video is simple, but I love it.
On to the first look, Moschino Buttercup dress.
Cartoon Luna also has the same dress on.
The music video itself reminded me of One More Time by Daft Punk (Interstela 5555).
The second look consists of another yellow item, the famous Vetements yellow DHL T-shirt that is EVERYWHERE.
I like the pairing with the white leather jacket and high waist shorts. I love tucked in t-shirts and shorts for summer. It always looks cute, and it takes less than a minute to get dressed.
I can't wait for more solo music from Luna. I've watched every live performance for Free Somebody and her stage outfits are really cute too.
---
Idk how many times I gotta say it, but STOP SLEEPING ON LUNA!!!!
Ash♥♥♥