More good music this month.
Happy Taemin military discharge day!! 🥳🥳🥳🥳 I can't believe he's doing a fanmeeting in like two weeks, omgg. That's so soon. Jealous of Korean Shawols again.
I think I did a pretty good job keeping up with releases as they first dropped this month. It's difficult, but I'm trying to keep the habit in place, lol. I have two albums that I'm including in my list of favorite albums of 2023. So let's get into it!
OnlyOneOf – seOul cOllectiOn
"nabi" and "mirage" are my two favorite songs from seOul cOllectiOn. I still don't like "chrOme (he)arts". I like the choreography for it, and the styling in the dance video. But it's not gonna be a song I'm listening to a lot, or ever.
"seOul drift" is basically skinz part 2, and I'm not here for that either. "candy bOmb" was ight. I haven't really listend to it like I have "nabi" and "mirage".
I think "candy bOmb" grow on me more after a few more listens. I forgot there is an English version of "dOra maar" that exists. I'm happy it's out now, but I still listen to the Korean version more.
Overall, this album wasn't that high on my radar. But it happens. As of writing, I'm two days away from seeing OOO in concert, and I'm soooo freakin excited.
SOHEE (ALICE) – YOYO
One of the best songs released this month and year. Such an earworm. So so soooo catchy. You can't help but to be put in a good mood after hearing the first like 60 seconds of this song. I love how this music video/live performance is filmed.
It's cute and perfect for mobile. Xinsayne popping up at the end and not really knowing what to do but vibe is such a mood. I just love every thing about this video and song. It really makes me even more ready for more ALICE and Sohee music.
CRAVITY – MASTER : PIECE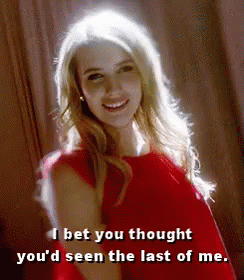 I was not expecting Cravity to come out swinging with this album. "GROOVY" slaps. It's been awhile since they've made a title track that I loved instantly. It's nothing groundbreaking.
But it's a fun pop, upbeat song. "Baddie" might be my fave b-side on this album. "A to Z" second fave, it has more of a synth/house sound to it. I love it.
Music video wise, I'm not sure why it was so funny to me that Cravity were the film crew, stylist, corporate, and paparazzi. But it took me out every time they popped up with new jobs in "GROOVY". I had a blast watching this music video.
ONEW – Circle
"Caramel" of course is one of my fave songs off this album. Reminds me of something Jonghyun would produce. I was afraid I wasn't going to have anything I'd enjoy/want to listen to again from Circle.
Things started looking up after "Caramel" for me. My other faves from Circle are "Anywhere", "Paradise", and "Expectations".
I think this is the most songs I've loved from an Onew solo so far.
Cherry Bullet – Cherry Dash
I forgot I actually have three albums this month that I added to my fave albums of the year list. This is the first Cherry Bullet album I've loved from start to finish.
"A Winter Star" is my favorite song from the mini atm. I wasn't expecting to love it so much because it sounded like it was going to be a full, boring ballad. But there's just enough of a beat and flow to keep things interesting.
It's been too damn long since we last saw these girls, and I'm so hyped they're back with bops.
YUJU – Peach Blossom
"Peach Blossom" is my fave song on this mini…. I don't have much else to say. Very chill vibe. I wasn't expecting a live performance on MTV Asia.
That's awesome. I love the peach vibes in her outfit for this video. The rest of the mini album is fine. "Peach Blossom" just stuck to me the most, and I know I'm gonna listen to it a lot.
TWICE – Wallflower
Ready To Be is an ight album. "Wallflower" is my favorite song off the mini. "Set Me Free" is a grower. I think I might like the English version more.
Idk maybe this one will grow on me more, but I'm not a huge fan of it as of writing. I haven't gone back to this album really.
PIXY – Chosen Karma
I was confused while listening to this album. I loved "Hide & Seek". But listening to "Flip a Coin" I felt like things were off, but I couldn't place what it was.
Then, once I got to "Karma", I had to go to r/Kpop to see what was going on. Because, why am I listening to the same song three times, lmao.
Apparently the girls couldn't decide on which song for a title track, "Hide & Seek" or "Flip a Coin", so they combined the two songs and that's how "Karma" was created.
"Falling" and "Whisper" both are excellent b-sides. I think I lean more towards "Whisper" being my fave between the two.
Obsessed, completely obsessed with all of this. So I'm gonna be keeping a closer eye on the Pixy girls.
TAN (티에이엔) – ESSEGE
"Fix You" soooo good. Idk what I was expecting, but not that. The instrumentals in "Would you?" are my favorite part of this song. The vocals are good, but the melody and instrumentals really stand out to me as the hook.
The thing, well, things that'll bring you back for future listens. "It's You" is fine. My least favorite on the album, but not bad at all.
I love the use of grayscale in some of the shots in the music video for "Fix You". The styling is on point as well. Another group I'm gonna keep a closer eye on as well.
KAI – Rover
Kai doing that thing again where he names the album after the title, or vice versa. Anyway, this is the song of the summer, probably song of the year. If you follow me on Twitter, you witnessed my obsession with this catchy ass song and dance challenge.
I think the only people who haven't done the "Rover" challenge that I want to see do it with Kai is Taemin (obviously), and Stray Kids. Just about everyone else has done it with, and I'm here for it.
I LOVEEEEE this mini album, the only song I didn't care for much was "Sinner". But the other songs are 10/10 for me. I knew this album was gonna be differen't when I saw blonde!Kai making the rounds in the album teasers. blonde!Kai just hits differently.
JUNNY – Optimist (Feat. Blase)
Slaaaps. We love an upbeat and cheery Hip Hop & R&B song. That's all I got for this one.
TRENDZ – BLUE SET CHAPTER. [NEW DAYZ]
I was so excited for "Nightmare" and then the song ends right as it gets realllyyy good, and I hate that for us!!! Whyyyy that needed to have been at least a 2:30 minute song. "NEW DAYZ" and "Fantasy" are really good. I think I like "Fantasy" a little more.
I feel like there's some lore I'm missing or something. Because why do they keep getting beat up, and only one of them can kinda fight? Lmaoooo. Very entertaining music video regardless. Keeping an eye out for Trendz too. *adds to the list*.
NMIXX – PAXXWORD
Ayyyy finally a NMIXX song I like. "PAXXWORD" much more my speed. Super catchy and fun. Same with "My Gosh". Guess I'll have to keep an eye on them too now.
MAMAMOO+ Chico malo
Slaaaaaps. Mamamoo pass the vibe test every time, what can I say. I'm looking forward to more subunits and other projects like this from them.
The rest of the album wasn't it for me, but "GGBB" wasn't a bad song. I just know I'm gonna revisit "Chico malo" more.
Sunmi & BE'O – Lights Out
Wonderful song and collab idea. I haven't been too thrilled with Sunmi's music lately. So it's nice to be back on the Sunmi train.
LØREN – Put Up a Fight
Yo, I missed this guyyyy. Just from the first few seconds of listening to "Temporary", I knew things were gonna be good. I think I've said before how LØREN has this like mid to late 2000s rock vibe to his sound that I adore.
Like He could have been on Warped Tour with Taking Back Sunday and no one would bat an eye at the thought. "Temporary" is my favorite song off the album.
I wish it was the title, but I think "Folks" is a slightly different sound from LØREN that we haven't seen yet from him in a title, so I do think it was a smart pick. Really, any song from this album could have been a title, and it would make sense. Slaps.
BUMKEY – T.T.T(Tell The Truth) (Feat. Moon Sujin and NONE)
Another hit. Super catchy and vibey.
JIMIN – Like Crazy
… I got thoughts on this album, but I'm not gonna share them here, lmao. Not yet, at least. I need more time to form my complaints, because this is not a Jimin problem, it's a symptom of a larger problem. A BTS MOTS7 and 2020 onwards problem that has continued to just saturate the whole group in some form or another.
It's also totally me having an image of what I thought Mr. Jimin would give us vs reality, as well, I guess. Although I feel like if the BTS solos happened before the management change up at Big Hit, and the Grammy push, I'd enjoy them more. Because the focus would have still been on quality and not quantity.
The sound shift musically of BTS's music before and after MOTS7 and them catering more to western audiences needs to be studied. Like, how did we get here? Anyway, I do like "Like Crazy".
It's not on repeat or my favorite of Jimin's solo songs. But its fine. I think it'll grow on me more after some more listens. I think I like the English version slightly more. But I don't think there's much of a difference sound wise.
*Princess Leia voice* Save us, Agust D, you're our only hope.
Billlie – the Billage of perception: chapter three
So I heard Billlie just got their first ever music show win, and I'm so fookin happy for them. It's about time they started getting their flowers. "various and precious" is my favorite song from this album.
"extra-ordinary" is like a sister song to "various and precious" they have a similar sound and structure. "enchanted night" is my third fave. You have different genres on the billage of perception: chapter three.
"lionheart" is a bit more of a "girl crush" in your face song. But everything on here you can dance and vibe to. Solid ass album from start to finish. * another addition to the fave albums of 2023 list*
I think this is the second month so far where there have been multiple newer groups on this list with solid releases. That makes me so happy.
For a while there, I was feeling like I wasn't getting a lot of good music from newer groups and soloist. It's like the tides turned for the better.
I can't wait to see what new good music April is going to bring us. Let me know what y'all fave songs were this month. Follow me on Twitter and Instagram.
Take care!
Ash❊