I was excited for Cherry Bullet's summer comeback. I wasn't a huge fan of "Hands Up" as a song. I didn't really care too much to even talk about the outfits in the video either. I guess my favorite group look was the denim look.
I love a good Canadian tuxedo moment. But for me "Hands Up" just didn't live up to the banger that is "Q&A". I've given "Hands Up" a relisten a few times, and it just doesn't work for me. Something is missing. Same thing with "Really Really".
So when I found out Cherry Bullet was back (with fewer members) I was curious to what FNC had planned for them this time. I was happy to see it was more of a bright, upbeat song.
However, I'm very on the fence with them sampling "Aloha Oe" by Princess Liliʻuokalani'. It's been used in pop culture off and on for decades, but it doesn't take away the cultural significance it has for native Hawaiians.
I think someone at FNC thought summer + Hawaii…yeah let's use "Aloha Oe" to capture that island vibe. So…..yeah. The criticism of the group and FNC is totally valid, and I totally understand if people skip this one solely because of cultural appropriation.
It's not my culture, so I don't think it's my place to say whether it is or isn't. But I have seen people from Hawaii upset and I couldn't do a review on this song without adressing the controversy in some form.
In Cherry Bullet's "Aloha Oe" there are four different looks: rainbow, all red, all blue, and their individual outfits. So let's get started!
Look 1: Individual Looks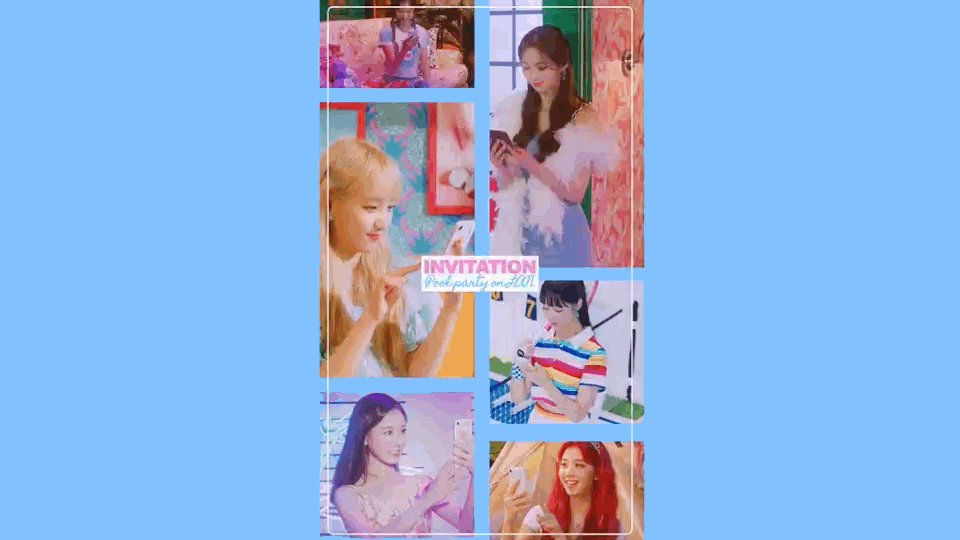 Doing things a little out of order from my usual format. I usually keep the individual outfits at the end. I figured since these are the outfits we see first, I'll start off with these. I do try to keep the look order in order of appearance in the video.
So within "Aloha Oe" each member gets their own scene and individual look. Remi (in the Care Bears pjs) and Yuju (bottom left) have my two favorite outfits here. I just think the Care Bears pjs are adorable, and I want a pair. They look so comfy. I also love they match the purple/blue in her hair.
Yuju's outfit has a bit of a retro vibe to it. I think it's her wide leg pants and the fringe vest. Both are a fave of mine. I love a good chunky headband too. I haven't seen as many of those being worn post-Gossip Girl. The other girl's looks are cute, but I wanted to shout out my main faves with this look.
Look 2: Rainbow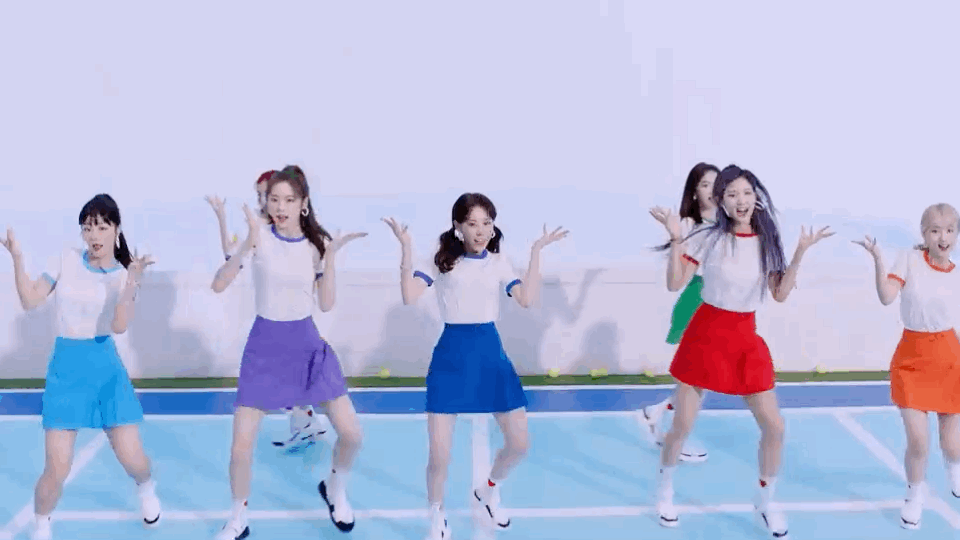 I love this rainbow look so much. It kinda reminds me of Loona. But I adore when girl groups incorporate the rainbow in a group look if there's enough members for it.
There isn't a color I dislike, so I appreciate the stylist being like, "All of them. Use every color for this look." I hope there's a livestage with this look. Or even a dance practice video would be great.
Look 3: All Blue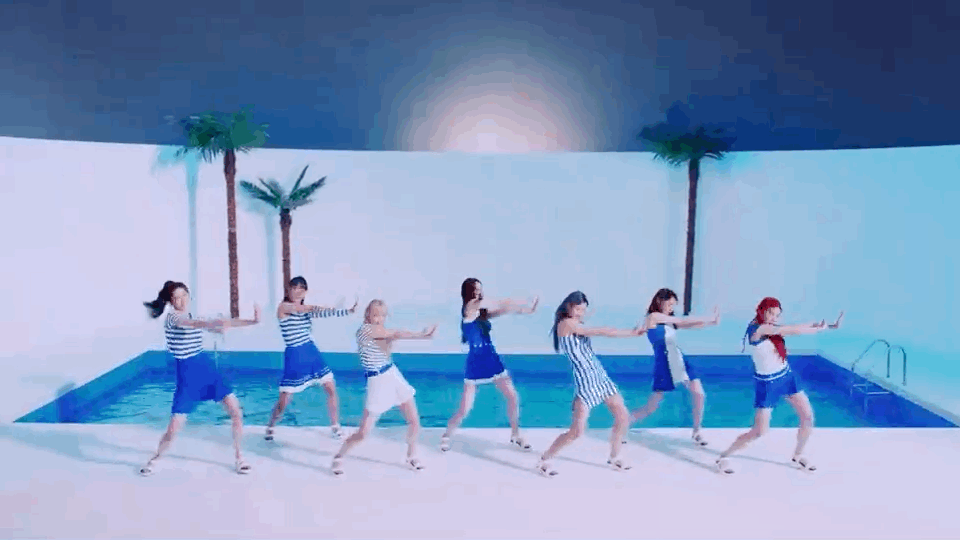 I love when groups have one outfit, but in multiple colors. For this third look, we get an all blue look. I love the way this scene was designed. It's pretty minimal and the blue water really stands out with the girls blue outfits. Fortunately, we have a better shot at this look.
They've already performed wearing this look for the livestages. You can catch that performance here. I don't have a specific outfit here that's my fave. I'd wear every look here.
Look 4: All Red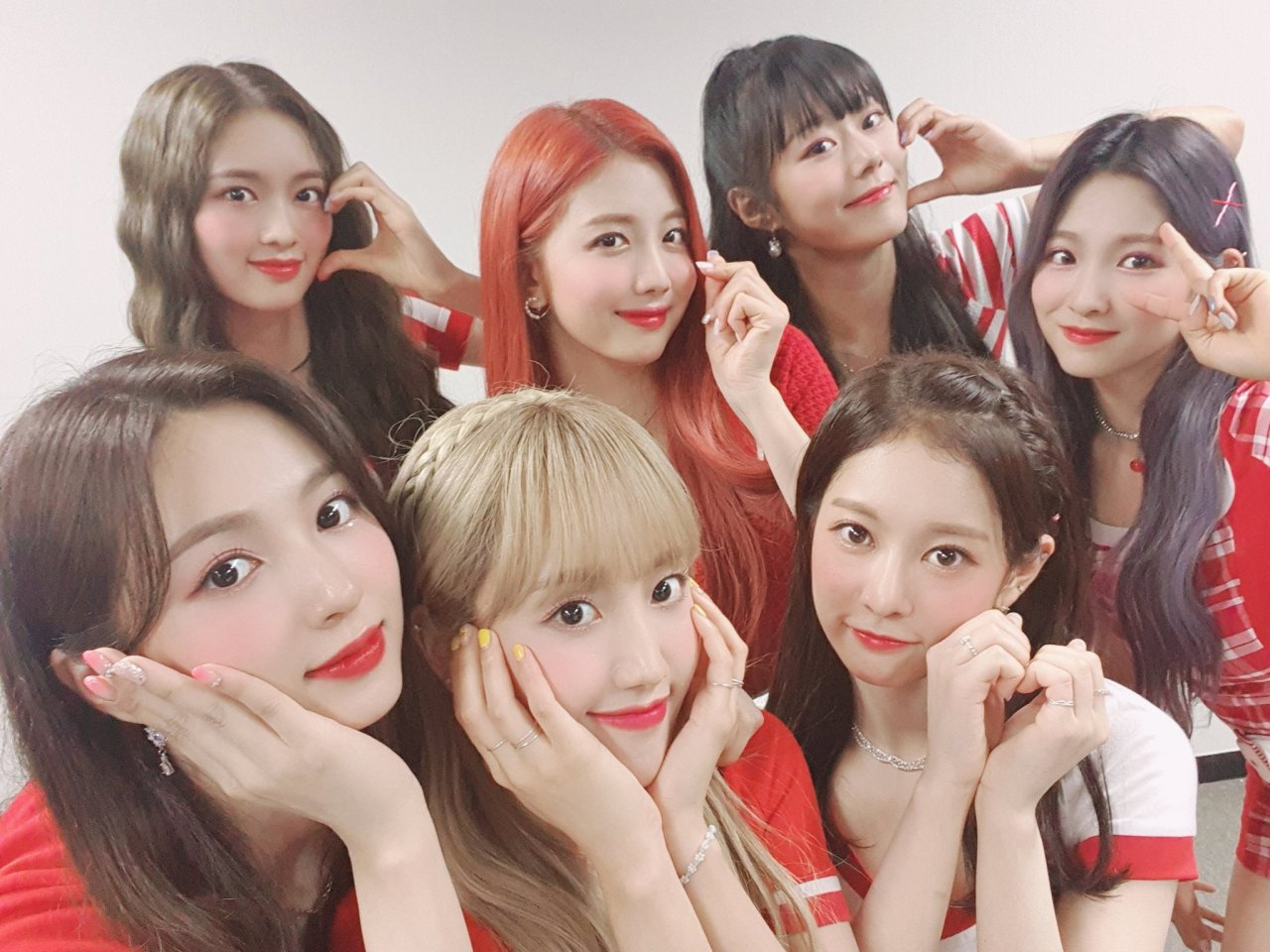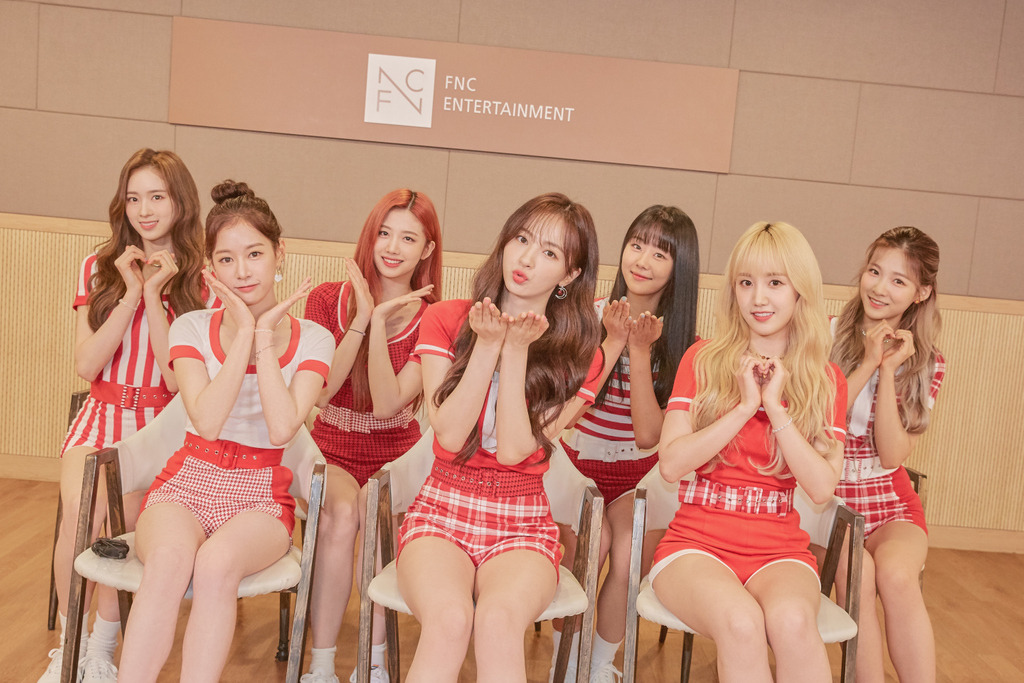 This last look has fewer scenes compared to the blue version. I guess they figured they didn't need to show it as much as. For some reason with the gif app I use, the gifs I did make of this turned out AWFUL.
So I just used these official pictures instead. Red and pink are two of my favorite colors, so I actually prefer the red version more than the blue. Similar to the blue look, I'd wear all of these looks.
---
So what's y'alls take on Cherry Bullet's "Aloha Oe". I do like the song, but it wasn't something I had to save on Spotify. I hope the next comeback is closer to "Q&A". But anywho, let me know what you think below.
Oh, and if you missed it, I became a features' writer for What The Kpop. My first article is here. It's about 8 summer trends popular with idols this year.
The next post on ATK is a playlist post. Please look forward to that and future articles on What The Kpop. I want to say thank you to everyone who's already checked out the What The Kpop article and y'all who regularly support me on here. I greatly appreciate it.
Follow me on Twitter and Instagram.
Take care,
Ash♥♥♥