How…how do you like this to be? Natural and automatic for you
Automatic by Red Velvet is one of my absolute favorite songs. It's easily one of the best Kpop songs ever. Period. I listened to it on repeat for months when it was first released back in 2015.
Red Velvet's Ice Cream Cake mini album from start to finish is so good. Something Kinda Crazy is my other favorite song off that album.
I'm still obsessed with the music video for Ice Cream Cake. There's a post on ICC on the way. It's long over due. I still listen to Automatic frequently, and I will never shut up about how great it is.
I love a good chill R&B song in Kpop like Automatic. And there's a reason ReVeLuvs kept asking for an Automatic part 2 for years after Automatic was initially released.
Within Automatic itself there's 4 main looks. The dinner scene, car scene, the dance segment and some small transition scenes. So let's get started.
Look 1: The Dinner
As much as I love Automatic, it's not the easiest music video to clearly analyze the girl's outfits. The camera is always moving from scene to scene.
Seulgi's look is the only one we get to see the top and bottom of (minus her shoes). I love the bright teal jeans with the black and white top. We get side views of Joy, who looks like she's wearing a dress under her black pearl sweater. Irene is wearing a peach blouse tucked into a white skirt.
Wendy is wearing either a black dress or a black blouse tucked into a black skirt with tight. I can confirm confidently those are tights lol. The shoulder's on Wendy's sleeves have either pear or metal beads sewed on, and I like the subtly of it.
I love the 80s power sleeves on Yeri's dress(?) it may also be a blouse skirt combo. Lastly, Joy is wearing a black beaded pearl sweater, it's so cute, on top of a white dress. I think this dress is actually a white and black/gray striped fabric.
I briefly talked about the way Automatic is filmed. In the bottom right gif, Wendy is wearing a different outfit from what she was wearing at the table. That's because we've got a scene switch on the way. On to the dance segment!
Look 2: Dance Segment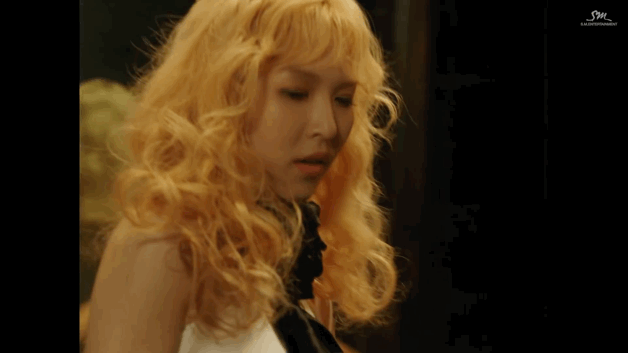 I call this scene Dance Segment instead of Dance Scene because this part in Automatic kinda pops up sporadically.
But I love how elegant and simple this group look is. You can't go wrong with black skinny jeans and a white blouse, ever. The girls have on these slim high heels and I can't believe they managed to do all this choreography in these shoes.
Look 3: Car Scene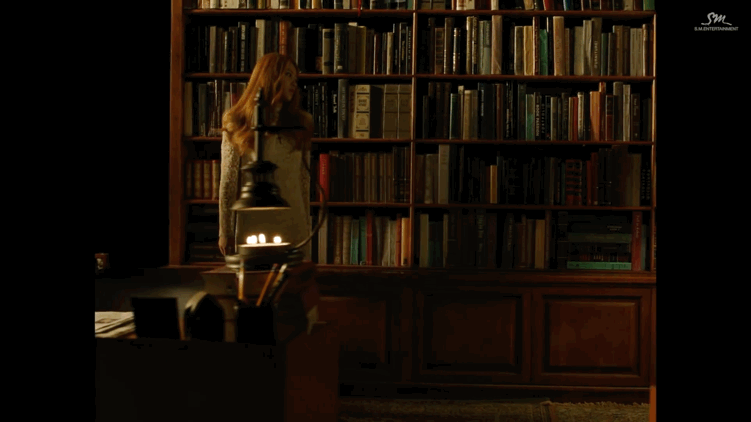 My favorite part in Automatic. If you weren't into Kpop in 2015, you may have missed the Moschino craze.
The Spring Summer 2015 Moschino Barbie collection was everywhere and some of Red Velvet wear it in Automatic like Irene in this scene. I love this scene because they shot this like an Old Hollywood car scene. The angles of the car and the girls emotions here get me every time.
I've rewatched the music video for Automatic numerous time, and I'm still not 100% sure if I'm right on how the plot connects to the lyrics. I think the video is supposed to convey the feelings of missing someone either due to a breakup or maybe a long distance relationship.
But seeing the different expressions of the girls while Irene drives hits different. One more thing about this scene. Their license plate number is their debut date, August 1st 2014.
Look 4: Transition Scenes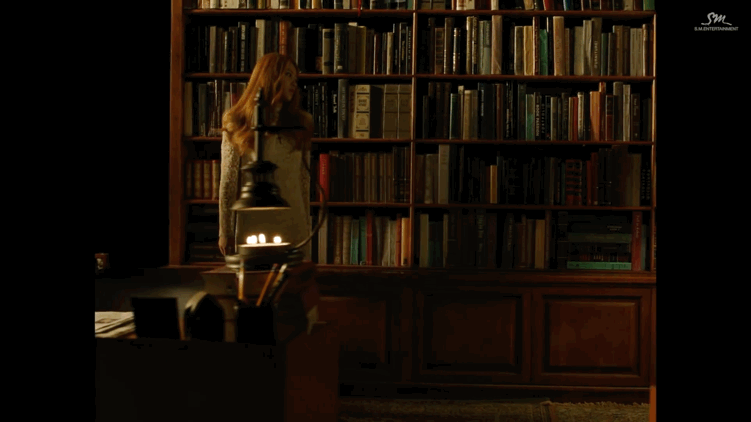 This section is for the subcategories/scenes within Automatic. Yeri's part connects the dancing scene to the car scene. Seulgi's part in the bottom right gif connects the dance scene to the party scene Wendy stars in.
Love the giant bow in this scene. I guess you could say the scene where Wendy is in the middle of the party is its own look, but there's not enough footage for me to dedicate a section of this blog post for.
So, I just placed it here. And it's such a beautiful shot of Wendy. I love the light and background blur in that scene. My gif doesn't do it justice.
My other favorite scene here in this gif set is the black and white scene with Joy and Wendy dancing in the headlights of the car. You can see there Joy is wearing a Moschino dress.
I just love love love Automatic and Ice Cream Cake era Red Velvet. If you're a newer ReVeLuvs and haven't really gone back to see what you missed, this is your sign to check out it out.
---
 I hope y'all enjoyed this post. This is part 1 of 2 blogpost talking about Ice Cream Cake era Red Velvet. As mentioned before, I'll have a post on Ice Cream Cake coming soon.
Follow me on Twitter and Instagram.
I have a bunch of stuff on the way so until next post, take care!
Ash♥♥♥♥