Music Video Fashion: WJSN CHOCOME – Hmph!
Aww yeeuh we got a WJSN subunit!!
Maybe
I missed the memo on all these subunits. Like I wake up and there's news of another subunit every day. Not that I'm complaining. I keep praying for a Jus2 comeback. They have to have a comeback, right? I won't forgive JB and Yugyeom if they don't.
Anyway, I was
genuinely
surprised about a WJSN subunit. The first few teasers I saw reminded me so much of Orange Caramel. I gotta do some throwback reviews on them. And sure enough "Hmph!" was
heavily
Orange Caramel inspired, and I loved every second of it.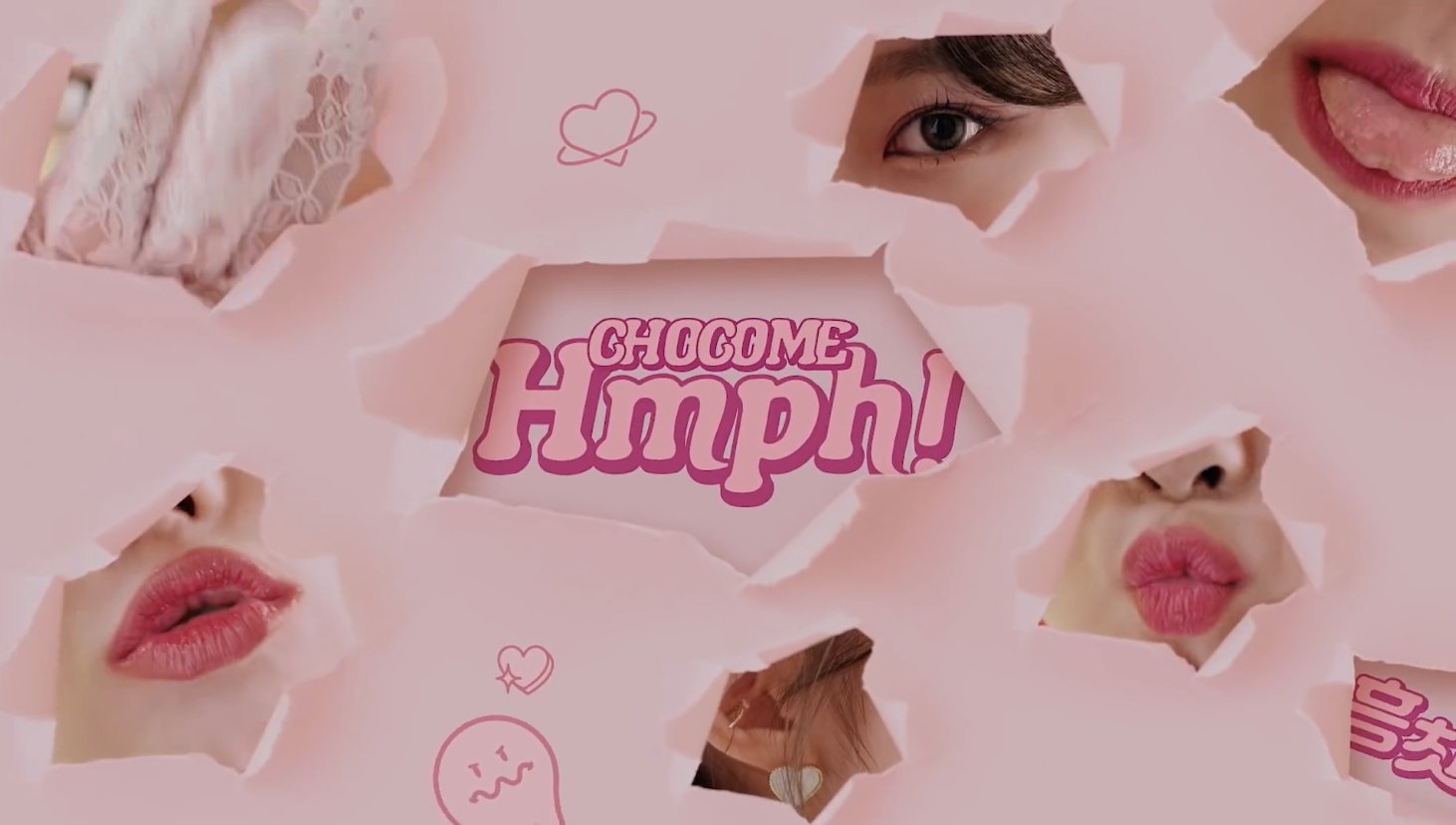 The b-side "Ya Ya Ya" was alright. I
probably
won't listen to it again. But if it came on in a store or something I wouldn't dread the next four minutes of my life. "Hmph!" is the star of the show and
hopefully
next WJSN CHOCOME release will be a mini album but with a similar sound.
The clothes and backgrounds throughout "Hmph!" are so bright and over the top. We don't really get a lot of music videos like this anymore. There's five main looks in "Hmph!" so let's get into it.
---
Look 1: 60s Baby Doll Dresses
Let me start with saying I have no idea which group look is my favorite. All the looks are A+. For this first look, my favorite part of this 60s inspired outfit are the rainbow color tights. I love that they paired complementary color tights with the dresses. I'm a sucker for Peter Pan collars and a line dresses, and this look is full of them. The geometrical prints on these dresses are so cute.
In a picture posted on WJSN's IG, Dayoung and Luda have these scarfs on. I love the waves in Dayoung's hair. In another picture from "Hmph!" she's wearing a blue, pink, and white scarf and chunky 80s bangs. The scarf kinda doesn't match
perfectly
with the rest of her look, but I like it. In the video, she has a yellow beret.
Luda's matches a bit closer. Yeoreum's black beret is cute. I love bangs on Soobin. In "Hmph!" music video, she's wearing a red and white polka dot bow. I'm a big fan of Dayoung's bangs too. Jewelry wise, there's a ton of costume jewelry. Plastic chunky earrings and giant rhinestone rings.
---
Look 2: Candy Ballerinas
I love love love this look. I live for the fake food attached to their outfits. They even have candy in their hair. There's also ribbon and little plastic clippies that look like candy. This look is so fun, and I'd cosplay this look at KCON.
The baby pink dresses had tulle skirts, so that why I call this look Candy Ballerinas. The earrings and bracelets in this scene are my favorite in "Hmph!". I love friendship bracelets are trendy again.
It looks like the shoes they're wearing are either silver or white. It's hard to tell from the angles in the video. There are more tights, but this time they're also baby pink. They're almost the same color as the dresses. Such a fun look.
---
Look 3: Tees and Wide Jeans
I sound like a broken record, but I live for this look. The first two group looks are very costumey. But this group look is something you could wear any day of the week.
Maybe
not the I Love Lucy scarf Dayoung wears here. That's a bit costumey. But her outfit is cute. My favorite looks out of the four here are Soobin and Yeoreums. They both tie for fave. Although instead of the scarf Yeoreum wears, I would wear Luda's beret.
Speaking of Luda I love here pink cardigan. Going back to Soobin though, I love her scrunchies. In "Hmph!" they're blue, but in a gifset I saw, they were lavender. This look ages her down, but
I think
this outfit is so cute on here. I noticed in a gifset I saw on Tumblr, the girls have the same chunky belts but in different colors. They don't wear theses
consistently
in the music video, though.
This keeps happening as a work on this post. I saved pictures of the different outfits. Then I go back to reference the music video and there are small differences. Then I gotta go back and edit. Idk it's weird.
Similar to
the jewelry seen throughout "Hmph!" already, there aren't many changes here.
It's still things you'd see at Claire's. The shoes in these scenes are simple solid color heels.
Yeoreum's
are red
open toe heels, Luda's are white, Dayoung's are a neon green, and Soobin's are a metallic color, but it looks like they're green
.
I think
they're reflecting either Dayoung's shoes or the green wall.
---
This group look gives me Sailor Scout vibes. This is another group look I'm obsessed with, and I'd
totally
cosplay this look as well. I love the oversized bows and the crop jackets.
Those are my favorite part of this group look. The girls wear these lace gloves, and I'm not a big fan of those. I wish they had solid white gloves with
maybe
color accents on them.
---
Look 5: More 60s Dresses (and Coats)
The last group look in, "Hmph!"! To keep it consistent, I love this group look as well. Are you tired of me saying that yet? Lmao. I found myself really loving Soobin and Yeoreum's looks the most in "Hmph!". I love Soobin's neon green and white dress paired with a houndstooth beret.
I think
Yeoreum's look is a dress, but it could also be a coat, like Luda's.
I love the circles on Luda's coat. She's also wearing a black and white scarf. Dayoung's dress is my least favorite of the bunch. It's not terrible, but I don't like the collar and upper
portion
of the dress. Love the color though.
They all are wearing shorts under their outfits. The heels are white close toe. Not too high. Actually,
I think
these are the same shoes from look 2.
---
Another surprise blog post. I try to plan these out in order of release, but sometimes I'm not impressed, and then I'm like, "well dang now what?".
So just keep up with my social media accounts (or check the site because my Twitter is linked) to know what I'm working on. After this one I'll be back on schedule, so next up is ATEEZ. Let me know what y'all thought of this post or if you have suggestions for feature posts.
Take care!
Ash♥♥♥