The finale 🎉
It feels like I've spent the last couple of articles talking about my favorite Twice songs, and I still have barely scratched the surface.
But today's article is gonna be on 13 of my other fave Twice songs I haven't talked about on here yet. I really wanted to narrow it down to the ones I listen to a lot and would recommend. A good mix of title tracks and b-sides. A few songs I've mentioned, briefly.
So, as I say in all these Fave Songs articles, this is an ongoing series. Some groups I'll have a part 2, 3, etc for however long they're active/make music I like. This list will instantly become dated after the next Twice mini album drops, lol. But these are always a great way to cover songs I didn't get a chance to talk about in their own article.
If you haven't checked out my recent articles covering some of my fave Twice songs, check out my thoughts on More & More, &Twice, Feel Special, Fancy You, and Signal. At the end all have my top 20 fave Twice songs, and in there I have some from Eyes Wide Open, and Formula of Love. I have also written two fashion reviews on Twice. One of "Yes or Yes" and "More & More".
So let's get into it!
The Story Begins
Like OOH-AHH
We gotta start, at the start. I like many Once, were soooo enamored with this song, video, debut, choreography, everything. I didn't watch Sixteen. But I did keep up with some of the drama and chaos on the show. So seeing the group that came from all of that and being completely obsessed from the jump, wasn't something I expected.
I love a good horror/thriller moment. So, watching this video was incredibly entertaining. It still holds up well. I still think about how iconic Momo's look in this video is. For a good few years after this video dropped, I saw girls cosplaying Momo's Bulls 23 tank top and camo pants. It truly is one of the most recognizable Kpop looks ever.
The styling isn't too bad in this video. My favorite look is the one in the thumbnail, the final look.
And this song is just so fun and catchy. It's a perfect debut song to get you hype and wanting more. The parts of them dancing inside the bus are some of my favorite shots. Then it all leading up to the dance break and lyrics during, "let me see, how you gon treat me? I ain't no easy, better think about it twice". Top 10 best anime moments of all time.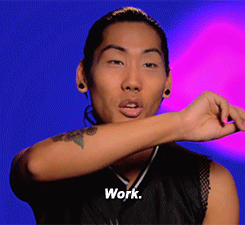 Twicecoaster: Lane 1
TT
Continuing the tradition of Halloween based music videos. "TT" is probably my second favorite Twice title track. I was so upset when they removed it from the tour setlist, but they have it as an encore song. Last time I saw them, the spinner landed on it and I lost it. I was so happy.
"TT" is another fun upbeat song that still holds up. I still get excited to hear it. It never gets old. I like the chours choreo more for "TT".
Twicecoaster: Lane 1 was really the first Twice release where I started liking more of the b-sides and decided to look into them more as musicians.
I love the different costumes the girls have in the music video. The spooky mansion is a perfect set for a Halloween themed video. Their non-costume looks are fine. I like the fuzzy filter for this video. It adds to the old-timey feel of a haunted mansion.
On to my favorite b-side on this album, "1 To 10".
1 To 10
This song made me realize Twice has more potential musically than just the cute, upbeat title tracks they've been giving us up until this point. It's nice seeing a softer side of Twice.
I remember "1 To 10" being one of the first Twice b-sides I had on repeat. I love the R&B elements in it.
I still wasn't fully loving a whole Twice album at this point, but I was a defender of their discography and the potential they had. I was sold. It was more of just waiting for that specific album to say, "ah ha, see! I told y'all." I still had to wait about a year for that one, Signal.
Twicetagram
Likey
I gotta include that clip of Jay Park jammin to "Likey" in the car, lmao. I think "Likey" is my fourth or fifth favorite title track. I looooved the styling in this video when it first released. I've said it before, but I like when Twice and other girl groups have looks that are fairly easy to replicate or get exacts of. I felt like there was a lot of that in this video.
"Likey" was a fun era because it felt like a lot of new Once were joining the fandom and old Once that haven't been as active in keeping up with Twice were coming back too.
Song wise, "Likey" isn't doing anything new. It's very similar to "TT" and I think that's one of the main reasons I love it. Black Eyed Pilseung, we've talked about them a lot lately in these Twice articles, but they are behind numerous Twice titles, including "TT", "LOA", "Cheer Up", and "Fancy". In short, they don't miss.
LOOK AT ME (날 바라바라봐 )
I like "Look At Me" because the "날 바라바라봐" is pretty easy to sing along with, even for non-Korean speakers. I love when Kpop songs include Korean parts like this. It makes me feel like I'm learning the language but without all the books and index cards, lol.
Just a fun ass song. Nothing groundbreaking at all. Kinda head empty, just vibing going on here. I feel like if you like "Likey", "TT", and other Twice songs like that, but don't know where to start, "Look At Me" is a great start.
I never knew Hyerim of Wonder Girls worked on this track. She's credited on lyrics. Loooove that for us.
Merry & Happy
Heart Shaker
"Heart Shaker" and "What Is Love" kinda sound the same to me, and sometimes I forget which song is which. But I do know I prefer "Heart Shaker". Don't get me wrong, I'll turn up for "What Is Love" in concert or walking around in a place playing Kpop. But it's not a song I'm listening to in my free time.
Anyway, out of the songs like are like this in Twice's catalog, "Heart Shaker" is my favorite. That's why I bring up "What Is Love" and "Cheer Up" in this bunch, too. I was never a "Cheer Up" girlie.
I love the cheerleader outfits, it was sooo cute on them. But that was it. Oh, and of course as a Sana stan, I loved seeing her get all the attention for sha sha. But yeah, I don't really care about that song much. Unpopular opinion for sure, I know.
There's something about the structure and flow of "Heart Shaker" that makes my ears happy. I like going back to it. I think it's less high energy and loud compare to "What Is Love". I haven't watched the music video for it in ages. So this was a fun look back. I forgot how silly the choreo is for it.
I still love the rainbow/colorful outfits that appear about halfway through the video. I don't remember when I saved this pic of Twice during this era, but a few years ago I made it my background on my personal Gmail, and it's still them.
I have a pic of Stray Kids for my Kpop Gmail. The left one. In case you're were curious, lol.
Anyway, I remember enjoying this era, but I was starting to fall off Twice again after this point. It really has been some ups and downs with Twice, I was either following everything or barely keeping up, lol.
Cry For Me
A weird time because this song is FANTASTIC and the fact it didn't becoming an official title track was such a missed opportunity. It's so different from what Twice has previously released, but still works.
Plus we have Heize in the credits for lyrics, maaaannn. We kinda lost. I mean I'm glad we got the song at all, but… man.
You can read a bit more on CRM era on Wiki here.
Taste of Love
Taste of Love was another album I wasn't that into. This was another low point for me as a Once.
Wild because Twice couldn't miss 2019-2020 for me. It happens. Fortunately, this was about to turn around again with Formula of Love around the corner.
"Alcohol Free" is an ight song. I prefer it live versus hearing it on like Spotify or something. But "SOS" is that girl. It's also midtempo, but a bit more dance and retro elements to it. And Dahyun is credited on lyrics, our Gemini lil sis saves the day again.
BETW9EN 1&2
Talk that Talk
"Talk that Talk" falls right under "Likey" but above "LOA" when it comes to ranking my fave Twice title tracks.
It reminds me of "Fancy You" in how refreshing it sounds. Like you can tell, we're in a new era of Twice and their further development as artists.
The styling and choreo are on point. And this had me back to listening to Twice nonstop.
Basics
"Basics" no joke is their best b-side. The fact that JYPE wasn't pushing this song more during their US debut is mind-boggling. I saw sooo many Kpop fans who don't usually check for Twice listening to "Basics" and talking about how good it is. And I saw non Kpop fans saying it was catchy. There should be an English version of this song 😠.
Thank you Chaeyoung for this. She's wrote the song. We also have Barry Cohen, Gray Trainer, Kelsey Klingsensmith, and Musikality. Round of applause 👏🏾👏🏾👏🏾.
This is a God tier track. A big recommend to people new to Kpop for sure. I need more tracks like this from Twice.
Okay, we're almost done. One album left to talk about.
Ready To Be
Moonlight Sunrise
I'm so so SO in love with the photos for "Moonlight Sunrise". I'm a sucker for these soft, fuzzy glow photoshoot. The styling is perfect. I will never not love a fur moment.
I think I prefer "Moonlight Sunrise" a bit more than "Set Me Free". "Set Me Free" isn't a bad title track, it just doesn't grab me the same. And it's probably just me not listening to it much for it to really click. But I'm not the type to Stockholm Syndrome myself to love a song either.
I think "Moonlight Sunrise" is what I wanted "Alcohol Free" to be. It's vibes and fun, but not like a powerhouse track like "I Can't Stop Me".
Got The Thrills
"Got The Thrills" not to be confused with got the feels, lol. I like both this and our last song more than "Set Me Free". And as much as I like this album, it feels like a bunch of b-sides. Nothing really stands out to me to where if I was in the meetings for preparations for this album I'd say, "yeah, this should be the lead single."
On a postive note, Lee Woo-min "Collapsedone" is back on the track.
Wallflower
My instant fave on my first listen to this album. I think my favorite song from Ready To Be when I think about it more. And of course JQ (Makeumine Works) wrote the song. So do we really need to go any further in discussion?
It's a tune.
My Favorite TWICE Songs In Order
I can't wait for this list to be immediately outdated when their next album drops, lol. But this is my official ranking after spending weeks on this series.
20.) Like OOH AHH (The Story Begins)
19.) Breakthrough (Feel Special)
18.) Signal (Signal)
17.) TT (TWICEcoaster: LANE1)
16.) Three Times A Day (Signal)
15.) 1 To 10 (TWICEcoaster: LANE 2)
14.) What You Waitin' For (&TWICE)
13.) Bring It Back (Eyes Wide Open)
12.) Love Foolish (Feel Special)
11.) Say Something (Eyes Wide Open)
10.) Moonlight (Formula of Love)
9.) Push & Pull (Formula of Love)
8.) Do What We Like (Eyes Wide Open)
7.) Trick It (Feel Special)
6.) Fake & True (&TWICE)
5.) Shadow (More & More)
4.) Get Loud (Feel Special)
3.) I Can't Stop Me (Eyes Wide Open)
2.) Basics (Betw9en 1&2)
1.) Fancy (Fancy You)
This ranking is so funny because I'd say Formula of Love, Feel Special, and Eyes Wide Open are my top three Twice albums, but that's not displayed in my top three or even five favorite songs. They all do sounds pretty similar though. I definitely have a type, lmao.
If you haven't checked out my other Twice articles where I talk about these songs in more detail, you can find them here:
And my fashion reviews on Twice:
I hope y'all enjoyed this article and series. It ended up taking a bit longer than I expected, but I'm happy with how it came out. Let me know y'alls thoughts below. I'm not sure what I'm writing about yet. I haven't finished my October content calendar planning, lol. But I'll have something up soon.
Don't forget to follow me on Twitter and Instagram.
Take care!
Ash💫