Now why did I forget "I Wanna Be" was the repackage song, and not the prerelease, lol.
I remember them being on the same album, and I guess that was about it. Anyway, another long overdue review on one of my surprise fave albums/debuts of 2018.
I had low expectations for Key's solo debut, despite my enjoyment of him in SHINee. I was happy he was getting the attention, but at the same time I was like, "…so what's he gonna do on it? Rap the whole time? 😬"
Pretty funny considering that was my exact reaction to Minho's solo too, like I just completely forgot they be singing on SHINee songs too, lmao.
So once "One Of Those Nights" dropped, I was hooked. My previous hesitation and thoughts were proven completely wrong about what Key's music would sound like. Although this really is the only album of his that leans this heavily into R&B compared to his later releases, I love this album for what it is.
I respect when an artist gives you one or two albums that align pretty closely to what you'd expect from them based on their career so far, then everything afterward is more of what they want to do. Typically, it's gonna be more experimental and different from what the group they come from makes (if they've been in a group, before having a solo).
Minus "Hate that" (God, I love that song so much. Taeyeon and Key bounce so well off each other.), Bad Love and Gasoline do sound a bit more like "Don't Call Me" SHINee whereas "Hate that" and FACE sound more like "Your Number", "Best Place" or something off 1 of 1.
I do have songs from these other Key albums, but I must say FACE is my favorite of the bunch. So let's get into it!
FACE
One Of Those Nights feat. Crush
My second favorite Key song ever. I just love me R&B Key and SHINee. I'm not sorry about it.
I love Crush's music (R&B is all this man does), so it was no surprise I was gonna love this one. This is another collab where I think both artist's vocals and energy work extremely well together.
Lyrics we got queen Kenzie on the track. And Adrian McKinnion is on here too, which makes sense now that's I've been looking at who worked on these SM songs. He's another fave songwriter and frequent SME production team genius of mine.
Others on this list include Noah Conrad, Jake Torrey, Riley Thomas Donnell, and Daniel Doran Henig (he worked on MONSTA X's song "Who Do You Love", shout out to him). I may or may not mention everyone who worked on the songs on this album, so if you're interested, check out the Wiki here.
Good Good
Now, this is more of the Key sound we get in his next albums. I like it. I'm always gonna have a preference for R&B, but I like this for him. A little house, some synth, and fun dance tracks.
Jo Yoonkyung (the Wiki has it as Cho Yoonkyung this time, but same person) our other queen is on the lyrics for this track.
More familiar faces on this one, along with some new ones; Diederik Van Elsas, Justin Jesso, Scotty Grand, Thomas Leithead-Docherty, and another fave, Ryan S. Jhun.
Honest
My favorite b-side on this album. I love the synth/80s vibes and vocals on "Honest". I used to listen to this song constantly when it first dropped. I don't have a reason for not listening to it much now other than I think I just gotta bring it back into rotation.
I miss it. Actually, I haven't listened to much Key lately since I took "Villain" out of one of my most listened to playlist to freshen things up. And I think I started listening to more of Minho's music.
Sometimes this Barbie can walk and chew gum at the same time, lol.
Forever Yours
Not me completely forgetting this song exists 😅. I do like it, but it kinda gives me EXO "Power" vibes. Funny because both songs have LDN Noise in the credits. Something about this song is missing some umph.
Same with how I feel about "Power". Something kinda sterile and commercial feeling about it. Very corporate. Like something you'd see from, like an Oreo commercial or something.
That being said, I love a Soyou moment, and the music video for "Forever Yours" is entertaining. I haven't talked about it the styling yet this era. But I am now, lol.
You can't think about fashion and SHINee and not think about Key. I talked about how Key influenced SHINee's styling for Odd in that article. I'm not sure why I didn't include this gem:
I think everything you need to know about Key is summed up perfectly in this paragraph, lol. I don't always love his looks, but I respect the flamboyance and audacity of it. You definitely see more looks in this video, versus "One Of Those Nights".
I haven't talked about the outfit in the album cover, but I do love it. I've been wanting a pair of chunky sneakers like the ones Key wears here for years now. The puffer jacket, sweater, and jeans all fit that Normcore look and I think that's the main reason why I love it. Basic, but the bright colors elevate the look overall.
Imagine
Adrian McKinnion is on this track and it shows. TAK (탁) is on here as well. I love it. I love a song you can groove to. The instrumentals are good, and we love when Key speaks English.
It's a simple song but a good b-side. Not much else to say on it.
Chemicals
Skrillex is on this track? Really? I hear it, but I think I forgot about that. I'm not much of a Skrillex fan, but he and Valentino Khan did the damn thing on here.
Key's dramatic vocal delivery pairs perfectly with the dramatic drops and turns the instrumentals take you on "Chemicals".
I Will Fight feat. VINXEN
Oooo I haven't listened to this song in ages. This one slaps too, but is also a bit dramatic and emotional. This is the first song on FACE where Key has a song credit on here. And from this point on he will have lyric credits on here.
Easy To Love
This was one of my favorite songs from FACE when it originally released. I think it's probably my third favorite song on here, after "Honest".
Of course we have some of my favorite producers/writers on this track; JQ (Makeumine Works), the Rice n' Peas team of Mike Woods, Kevin White and Bazzi. We also have MZMC and Moon Heeyeon.
미워 (The Duty of Love)
… I don't remember this song. It's fine, but on my relisten of it, I don't have any desire to add it to my saved songs.
This Life
I don't listen to this one either, but like it as the album ending. It's slightly upbeat and continues the house/ dance vibe to FACE.
Okay, let's get into the repackage!
I Wanna Be
I Wanna Be
My favorite Key song. I love everything about this song and music video. I thought we peaked with "One Of Those Nights", but Key immediately proved me wrong. And having Soyeon on here is perfect. I used to be a huge fan of her. I voted for her on Produce 101 season 1.
I haven't kept up much with G-idle, but she's incredibly talented and excels on this track. SHe also looks amazing in the music video. I love long black hair on her 😭.
I'm not a fan of the mullet look on Key, but the rest of his styling here I love. Especially the orange Gucci sweater and the long red coat look (from the repackage cover art. It looks better in this music video, less saturated.).
This scene in particular was my favorite of the two of them together: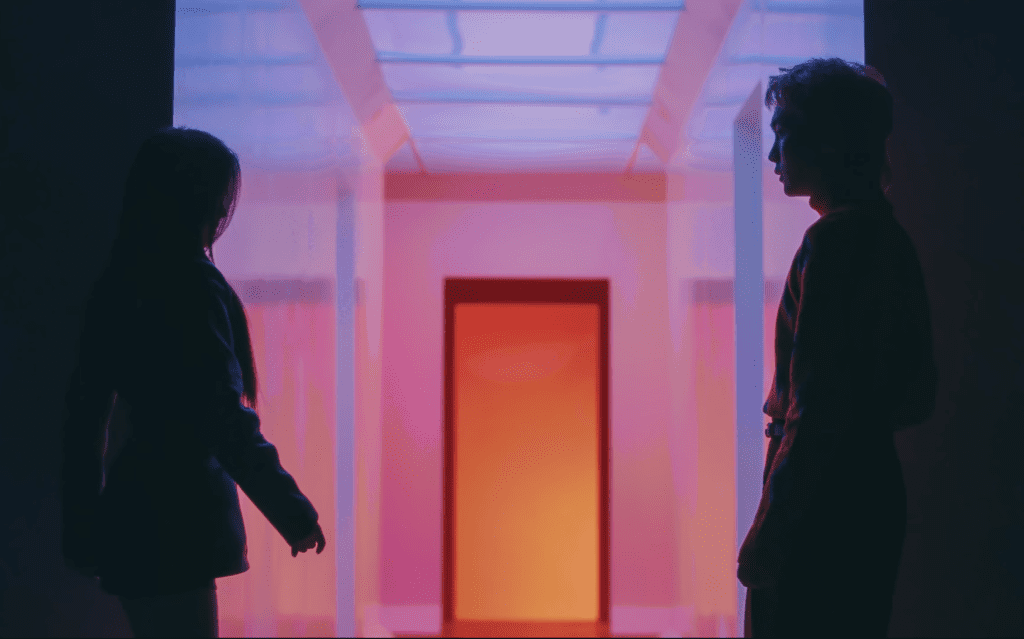 I changed my Tumblr header image to this and had the rest of my layout pink to watch. I was obsessed with this song and video, still am tbh. I love a midtempo R&B track.
I feel like these breadcrumbs are made for me, because I think Key prefers more of EDM sound for his solos, but any time we get something like this, I rejoice, lol.
Interestingly enough, Soyeon has lyric credits on "I Wanna Be" but Key doesn't. Deez and Jam Factory are on here as well, not too surprising. But yeah, no Key credits.
Show Me
I like this one too, I don't think I've listened to it since this released, or whenever I first checked out I Wanna Be. It feels like a SHINee song, in a good way.
Familiar face on this track award goest to Danke of lalala studio.
Cold feat Hanhae
More Key in normcore, let's gooooo. I forgot this was an SM Station song. This actually came out before I Wanna Be, nice addition. I haven't heard this song in ages, either, but I have added to a few playlists. I forgot how good it is.
It's a little jazzy, cafe shop vibes type of song. Hanhae is great. The music video is interesting. A nice gem, really. I wouldn't hate it if Key made more music like this, too 👀.
I found it a bit odd how short Key's FACE wiki page is. It's very straightforward. It charted well in Korea, Japan and the US world chart (Billboard). The critical reception section is just a table. But I looked to see what actual thoughts were on it.
When you've performed as part of a group for over a decade, it's easy to lose your individual sound. But with Face, SHINee's Key showed that he has a clear sense of self as Kim Kibum. This work highlights the singer's retro taste and penchant for high drama, both of which are highlighted in glam-rock firestarter "Good Good" and Skrillex-penned groovy EDM track "Chemicals." But it also contains honest, introspective moments, like "This Life," which examines a moment of uncertainty. Face's 10 tracks are ambitious for a debut solo album, which in itself is a testament to the supportive environment that helped nurture him.

Natalie Morin, The 12 Best K-Pop Albums of 2018 – Refinery 29
The other reviews are in Korean, lol, but this is also pretty cut and dry. There's something about FACE that is dramatic but quiet at the same time. It's uniquely Key. But I can't put my finger on why I'm finding it difficult to talk about in depth compared to Taemin, Jonghyun, and Minho's solo(s) releases.
Idk if I'll every talk about VOICE in its own article. It's sooo beautifully done, but as expected, it's full of ballads which Onew knocks out of the park. But like, I even have a more emotionally reaction to Onew's solo debut as a whole.
I thought maybe it was because the main songs I love are the R&B leaning ones, but I love a good house moment. I think it's just because it's not meant to be a banger album. The melodies and vibes aren't the same.
You know how people talk about making art even if it isn't good, or to make it just to make it? That's what FACE feels like. A bit self-indulgent in that it is more important that KEy relays his thoughts and emotions from a 10-13 song journey.
If it is a chart topping album, cool, hopefully Shawols and other music fans will enjoy it, but the goal is to tell Key's story in a way he feels fits. And FACE really is that jump off point. By the time we get to Gasoline, Key is much more confident in his sound and solo direction. He knows what works and what he likes.
FACE is so middle child syndrome. I thought well maybe there was still some grieving going on into 2018, so things were a bit more demure. Which also might greatly play a role in there not being as much being said about Key's solo. I think The Story of Light was the main priority at the time. I gotta talk about that album too because oh maaaaan it goes off. I'm getting off track, lol.
FACE does what it needs to for a solo debut. It establishes ideas and themes that an artist might not get to relay in a group setting, explores different genres and imagery, and showcases the artist's individuality. There's some brand identity for familiarity, but it's really its own thing.
So even though my favorite songs from FACE are the more commercially successful, play by the books songs, the other songs on here are good. Are they my taste? Kinda, but that's okay. I think Key did a phenomenal job establishing what a Key solo sounds and looks like.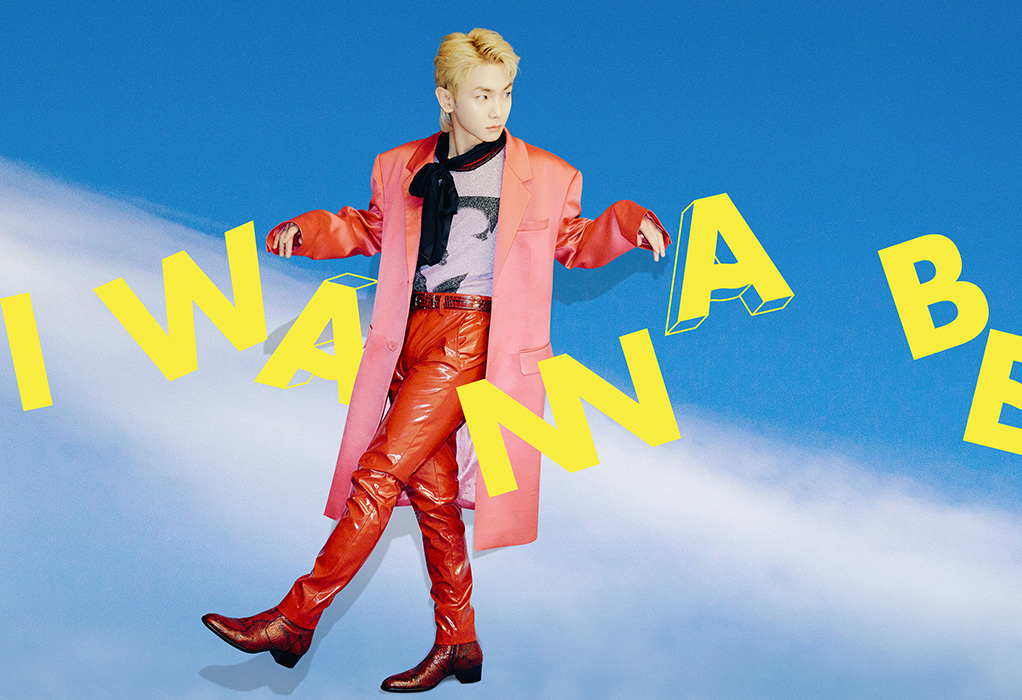 And I hope I did a decent job of convincing you if you haven't listened to FACE yet to do so. I'm curious to what y'alls fave songs from this album are, or are you new to it? Let me know in the comments.
If you're interested in more pics, check out this SM Town site with HQ pics from this era. You can look at other Key era pics too. I love this site. I gotta tell everyone about it, lol.
I think I'm talking about TWICE next. I'm sooooo excited for Jihyo's solo. The timing of these releases and me finally writing these articles I've had on my to write list is comical. I guess if you wait long enough, any article topic will be perfect timing in the world of Kpop.
Don't forget to follow me on Twitter and Instagram .
Ash💫