Why has it taken me so long to cover this album in depth?
It's the fourth year anniversary of "Feel Special" and again, I didn't plan on this originally dropping on the anniversary. And it's also Nayeon's birthday 🥳🎉🎉🎉.
Feel Special is one of my favorite Twice albums when it comes to b-sides. I have the opposite feeling towards this album versus FANCY YOU. "Fancy You" is one of my favorite title tracks, but the b-sides don't hit the same for me.
Feel Special has some of my favorite Twice b-sides ever on it. But as a title track, "Feel Special" is good, but not like God or king tier for me. If we have Feel Special b-sides with "Fancy You" as the title, that would easily be the best Twice album, lol.
The visuals are gorgeous. I love these glamorous glittery pictures. I love the hazy filter mixed with the gold. The second batch is a bit whitewashed, but I still really enjoy these as well.
Let's get into Feel Special!
Feel Special
Maaaaan it was gonna be difficult to follow up after the song of the year, "Fancy You", but "Feel Special" is a good song. Dahyun's rap here is one of my favorites of hers. I love the flow and the instrumental switch up here.
Sound wise, it continues with that slightly more mature sound, but still light-hearted. This sounds very Japanese Twice, funny because this was right before &Twice. And one of the songs on Feel Special is also on &Twice, "Breakthrough". I'll talk more about "Breakthrough" later on.
J.Y. Park is back with the lyrics and music for "Feel Special". Haley Aitken (we were just talking about her involvement in Red Velvet's "Ice Cream Cake".), and Ollipop, also worked on music. And Min Lee "Collaspedone" did the arrangement. From what I see on Discogs, he's worked on a lot of JYPE songs. I see a GWSN credit on there too 😭.
It's such a sweet and fun song. The music video is interesting. Visually, I like it. The plot is a bit strange. I like the choreo scenes more. I wish there was an official performance video version for this song with the white outfits.
But yeah, a good comeback 😌. Let's get into the b-sides!
Rainbow
I don't think I knew Nayeon wrote the lyrics for "Rainbow" but this song f***s. I love the dance/house instrumentals throughout this album. It feels very J-pop, and I'm here for it.
The album art for Feel Special is sooo pretty. It has a bit of 70s flare to it. Gold is my favorite metal…finish? Like if there's an option between gold, silver, or rose gold, I'm picking gold. Maybe rose gold if it's more pink. But yeah, love me some gold.
We don't talk enough about this song. I should add it to my workout playlist.
Get Loud
One of my favorite Twice songs right here. I rediscovered it after seeing them perform it in concert…. Last year, I think? It's been on repeat since then, lol. Easily top 10 fave Twice songs ever.
Another one I think is a hidden gem. I love these loud high energy Twice songs. You can't help but dance a long and have fun.
Of course, JQ Makeumine (Lee Jaekwang, another producer who typically works with SM I love) is behind this banger. I didn't realize he helped make this song. I didn't know Jihyo participated in the lyrics. And Ryan S Jhun is here too. Damn, the gang is all here. No wonder I love this song as much as I do.
There isn't much on Miro Markus on Discogs, but it sounds like he'd be a great match for a song like "Get Loud". But there is a lot on Anna Timgren.
She mostly works with female idol tracks (I see Miss Chungha on here and WeMe, love to see it).
Trick It
Another song once I rediscovered it, I haven't been able to stop listening to it. It's so addicting. Makeumine works is back and this time Dahyun is on lyrics with him. We love to see a fellow Gemini win.
I gotta talk about Melanie Fontana for a second. I mostly know her from her work with TXT and BTS. But I didn't realize she's been a part of countless Kpop groups and artisits I love. How'd I miss she was on both EVERGLOW's "Bon Bon Chocolat" and "No Good Reason".
I'd expect to see the HYBE groups on here like SEVENTEEN, fromis_9, and ENHYPEN. But I just love learning more about the commonalities of my favorite songs and seeing the people behind said songs.
It's basically this meme: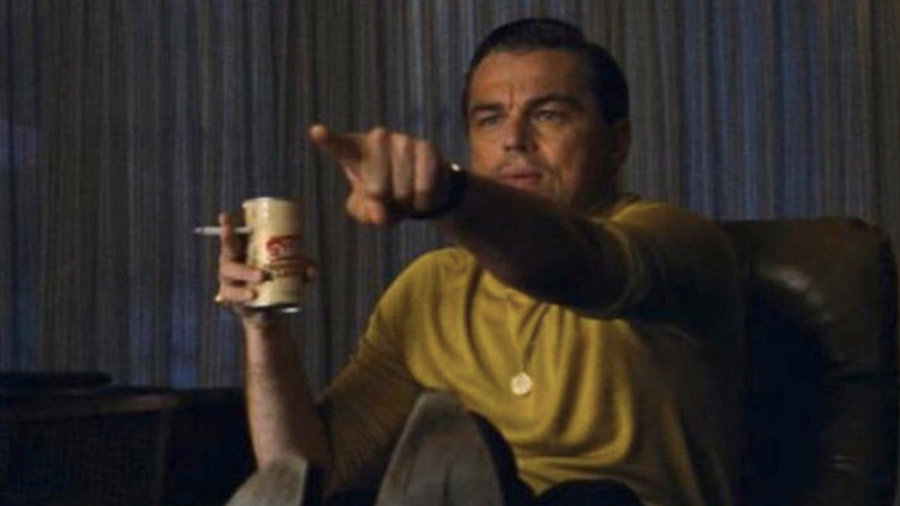 Me every time I recognize a musician in the credits, lol. Anyway, top 10 fave Twice song, ever contender here. I need more people talking about this one too.
Love Foolish
Absolutely wild, this album just continues to get better and better as we get further a long in it.
Momo in the lyric credits???!!! Let's goooooooo. We also have Versachoi, Louise Frick Sveen, and Shim Eunji. I've missed a few other producers and writers, but you can find the full list on the Wiki or Discogs.
21:29
We don't get a lot of chilled down songs like this from Twice. I always appreciate it when we do. Even if I don't listen to these as much as the other songs.
This is totally a rainy day playlist song. I'm playing this along with a bunch of IU songs, lol. "21:29" also feels a bit coffee shop vibes too. I love it.
All the members are credited on the lyrics. Byee Monotree is on this track? Well that explains everything. I think the last time we saw them was on "Stronger" in my EXO article. They have a pretty specific vibe and kill it every time. They don't miss.
Breakthrough
I didn't like the Korean version of "Breakthrough" at first. I'm not really sure why. It's pretty much the same as the Japanese version. I think I just needed time to like it or something.
Because when I heard the Japanese version, I loved it instantly. I love the visuals, and I'm happy they choose it to be the lead single for &Twice. I guess I'll talk more about the Korean side of "Breakthrough" and save the Japanese side/thoughts for &Twice.
We have more interesting credits on here. Jan Baars, Rajan Muse, Ronnie Icon, Yu Shimoji, and Olivia Choi. I'll let y'all go through everyone's discographies, some gems in here.
Sometimes it takes me going through and looking at each song on an album like this to realize how much I love and listen to it. I don't usually think of Feel Special being one of my favorite Twice albums, but after doing this deep dive, it really is.
I hope this was helpful for y'all especially if you're a new or newer Once and figuring out where to start with their catalog.
What's y'alls favorite song, or songs from Feel Special? Let me know in the comments! Next up on the Twice series is &Twice.
Follow me on Twitter and Instagram.
Until next post,
Take Care!
Ash💫