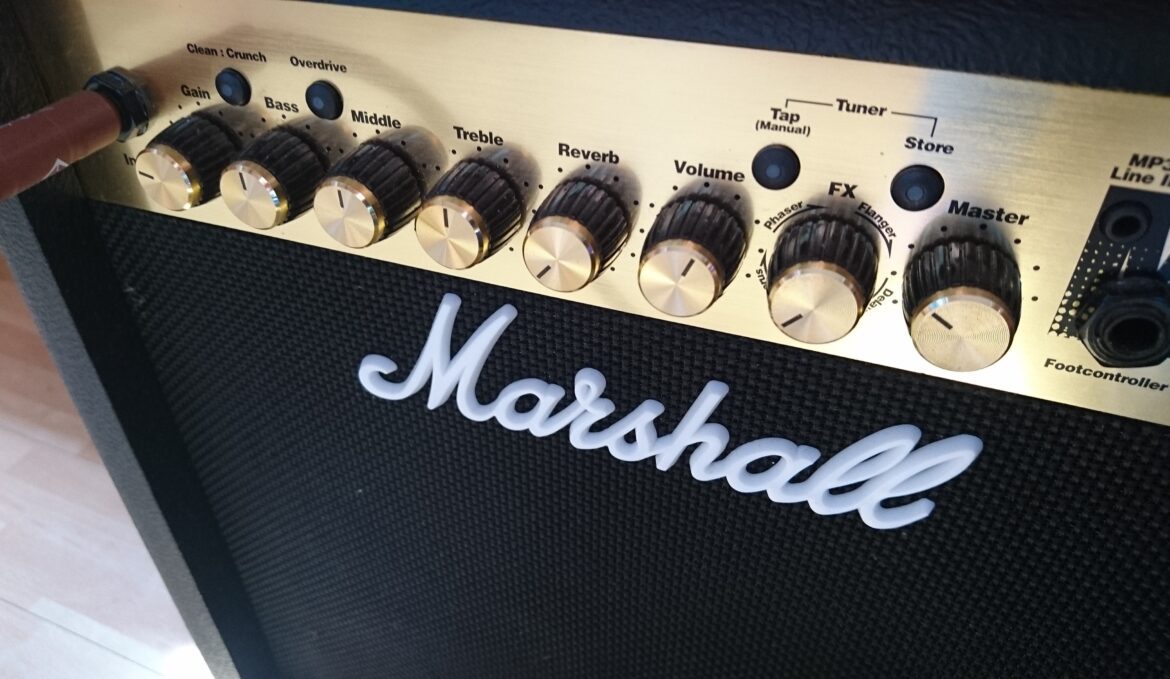 Top 50 Kpop Songs Of 2022 – Part 1: 50-26
Doing a top 50 post this year because I don't want anyone to feel left out… And I'm indecisive, lol.
I thought it'd be cute to make an article covering my fave songs of the year. The last few years, I've included an honorable mentions section of my favorite albums articles for this section.
I've always felt a bit limited by this. So this year I wanted to try something different. However, now things have gotten out of control, and I've got two separate articles just dedicated to songs now, lmao.
I forgot how many good releases we got this year in Kpop. Despite military enlistments and female groups getting Thanos snapped right and left, we had some bangers.
Unfortunately my top 25 list skews towards more male artist than female, I think that just reflects the landscape of female groups and soloists for me atm. My favorite female artists that are still active are mostly 2nd and 3rd gen.
I have a few 4th gen faves I've been keeping an eye on, but really the major hitters like LE SSERAFIM, New Jeans, and IVE, for example, don't really do it for me. Not enough to say I'm a casual or stan.
This list includes songs that weren't released in 2022. But songs I listened to a lot in 2022. This list isn't loaded with them, but there are a few I discovered/rediscovered this year that I want to shout out.
My 25-1 will exclusively be 2022 releases, don't worry. There are also multiple songs from the same group or artist. For the top 25 I kept this down to 2 songs max from a group or artist. With all that said, let's get into part 1!
---
50.) Wonho – Crazy
My first few listens of "Crazy" I thought, "eh, it's alright." Then a few months later, while driving, it popped up on one of the playlists I was listening to on Spotify and I had a complete change of heart.
My new reaction was, "oh, wait, this kinda slaps." This was one of the songs that helped me decide on revisiting songs I didn't like much but changed my mind. I figured I'd include them in a later post.
At this point, I think the only Wonho titles I'm not crazy (no pun intended) about is "Blue" and "Don't Regret" and their respective albums, Blue Letter and Bittersweet. Not bad.
I really love the guitars and the chorus on "Crazy". I think what didn't sell me 100% was the "everybody go crazy when I take 'em on a trip" rap? Whatever that part is. It's fine. I'm used to it now.
---
49.) Apink – Single Rider
It was difficult choosing a song on here to put on this list. I actually need to go back and listen to this full album again before writing my fave albums review. Horn of course will be on it.
But I haven't listened to the whole thing regularly since like June? August? It's been a while. But I do listen to random songs off Horn when they pop up on shuffle like "Single Rider","Nothing", and "Free & Love".
I'll talk more about these songs in that future post. Just know I love Apink a lot, and I wasn't gonna leave them off a top 50 songs on 2022 list.
---
48.) WJSN CHOCOME – Super Yuppers!
*Backstreet Boys voice* Tell me whyyyy. Tell me why I forgot this banger released this year? I still love this song and the concept soooo much. I'm gonna add a bonus song to this list. I wanted to include WJSN's "Done", but I ran out of room, even after extending the list to 50.
I wanted to keep this list to songs I listened to a lot… like A LOT a lot. And "Done" has only recently popped back up in rotation on shuffle. I've talked about it already in an old monthly faves post. But, uh, just a reminder I guess.
---
47.) fromis_9 – Hush Hush
I partially kept my goal of listing to more fromis_9 in 2022. But I didn't get top artist, so obviously I need to work harder in 2023 for that, lol. Same with OnlyOneOf.
This album will also get more love on ATK in my fave 2022 albums post. So I'll keep this short as well. Go listen to fromis_9 if you don't already listen to their music. Pop genius going on over there.
---
46.) Kim Wooseok – Ghostin'
I listened to this and "Shame" so much when this album dropped. I hope we get another album from Mr. Wooseok next year, I'm addicted. I'll talk more about this album in detail later.
---
45.) Mirae – Daydreamin'
Slaaappps. Another song I couldn't stop listening to for the first few weeks after release. I think I've talked about Mirae and Drippin being two newer boy groups I love their music, but haven't officially become a stan of.
---
44. Yoojung (OnlyOneOf) – begin
Man oh mannn. These OOO solos have been such a ride. They helped get me through the rest of the year with optimism. I couldn't help but to be excited for the next song. Yoojung kicked things off with a blast.
We know I lovee a long hair Kpop boy and Mr. Yoojung is out here being the fairest of them all. I didn't listen to "begin" as much as I would have liked, but this song and concept has a special place in my heart.
---
43.)KB (OnlyOneOf) – be free
Idk if this is a hot take, but I love "be free". It's so catchy and fun. I talked about how this song helped me recognize his vocals and how much I actually love his parts in other OOO songs. I wasn't expecting to love his solo so much. I need to get a physical copy of his solo before they stop printing it.
---
42.) Chungha – Sparkling
2022 didn't have enough Chungha, but what we did get was amazing. Every time "Sparkling" pops up on shuffle, it brings me such joy. I love this song.
It would be higher up the list if I listened to it more. For some reason, it's only reshuffled its way back into my Spotify. Idk what's up with that.
---
41.) Kwon Eunbi – Glitch
Oh man, I still get hyped when this song comes on. Another song Spotify randomly stopped playing then started suggesting again a few weeks ago. This is another one where I can't skip it. We gotta listen to the whole thing and dance.
---
40.)Enhypen – One In A Billion
I've talked about how much I love this song enough, already. But I wanna talk about seeing this performed live.
I wasn't expecting them to perform this during their Manifesto tour. I saw them in Atlanta (of course) and they were sooooo good. I can't wait to see them again live. It was so much fun, and they had CD quality vocals.
I hope Enha's music in 2023 sounds more like this, but we'll see. I would love another "Go Big or Go Home" too 👀.
---
39.) LOONA – Pose
Another group I'm happy to say I was able to see perform live. I thought with "Pose" things would start turning around for the girls, and they'd get more visibility in Korea. Like brand deals out the wazoo. Sweeping music shows, end of the year award show appearances, etc.
Idk what their future is gonna be in 2023, but it'd be a shame not to have them make any more music as a full group. I'm not sure how much longer this boycott is gonna last either, but 2022 was definitely an eventful year for Orbits.
---
38.) BVNDIT – Don't Mess With Me
RIP to bvndit. I'm sooo salty. Sooooooo soooo salty about their disbandment news. I'm gonna save my complaints for my fave albums post, but we lost another amazing girl group. I hate it here.
---
37.) BM – Strangers
I unapologetically and unironically love this song. We love a club banger. Simple lyrics, awesome beat. I just have fun. My mood instantly changes for the better. I've actually had "Strangers" randomly pop up on shuffle while I'm at working, and it makes the process much better.
I wasn't expecting to love a BM solo this much. I know, we just got ot4 KARD back, but I can't wait to see what else is up his sleeves.
---
36.)ENHYPEN – Blessed-Cursed
I've had such mixed feelings about this damn song. First of all, I can't believe we started the year with this song? I completely forgot it was a January release.
Second, I didn't want to place this song too low or too high…just in the middle, well as middle as you can get in an odd numbered list, lol.
I can confidently say now that I do enjoy "Blessed-Cursed" and listen to it whenever it pops up on shuffle. I had a blast when they performed it at my concert. I don't really look for it, but I don't hate it like "ParadoXXX Invasion". I can tolerate "Future Perfect" but I draw the line at "ParadoXXX Invasion". I just can't get on board with that song. It's so bland and un-enha to me.
Not this turning into "ParadoXXX Invasion" and "Pass the mic" slander territory…
*Jonghyun voice* okay, next!
---
35.) ENHYPEN – Polaroid Love
One of THE best songs of the year, the past 5 years, just sooo good. We love a cute, bright song and self cam video.
I remember this being one of the songs that the crowd get extremely loud for at my Enha concert. I wish they had made this the title. But oh well, I'm glad it gets as much love, if not more.
---
34.) SEVENTEEN – Don Quixote
This song has no right to slap so hard. But it does. I forgot if Seventeen performed it live when I saw them back in August.
But I remember after the concert and basically up until about two weeks ago, I've been listening to this song and Face The Sun off and on. I just love everything about it.
---
33.) Nayeon – Love Countdown (Feat Wonstein)
Still my favorite song from Nayeon's solo album. I didn't listen to it as much as I thought I would, but recently it's been popping up more, so I've been listening to it much more. I would kill for more songs like this.
---
32.) GreatGuys – Black & White
I've been addicted to "Black & White" by GreatGuys since my collaboration I did with their label a few months back.
If you love "underrated/underappreciated" groups, here's another you gotta check out. I have a list of my favorite GreatGuys songs in that article I linked as a good starting point.
---
31.) LOONA – Flip That
Another painfully catchy song. You can't hear this and not dance. It's impossible. It's been such a long time since I was completely in love with a Loona title track. "Flip That" definitely brought the Orbit back out in me.
---
30.) DKB – Autumn
The way searching for the song "Autumn" was a pain in the ass for no reason. Y'all sleepin on this song that much?
Or are we just listening to it on Apple Music and Spotify? Those are acceptable reasons, lol. I couldn't stop listening to "Autum" and the album Autumn, but we'll talk about that later.
---
29.) Wonho – Don't Hesitate
One of the few Universe Music songs I absolutely love. Wonho is at his best (imo) when he makes bops like this. To quote Jennifer Lopez, "I wanna dance, and love, and dance again." Wonho just gets the assignment.
---
28.) CIX – Bend The Rules
You know who else understands the assignment every effin time?!!?!?!! CIX. They just stay releasing some of the BEST music in Kpop atm. I wanted to add "Bend The Rules" to my top 25, but I had a few other songs I had to include.
Plus, I didn't want to overload that list with a bunch of different songs from the same 5 artists ( I still kinda did tho, sorry).
If you're not listening to CIX, I need y'all to change your ways.
---
27.) Samuel – I Can't Sleep
I need Sameul to come back, so he can make more bangers like this. Idk how I missed this song, I love "One" and have been listening to it since release.
"I Can't Sleep" popped up on one of those Spotify generated playlist, and it was sooo right. I can't stop listening to this song. Mr. Samuel put crack in this.
---
26.) SEVENTEEN – Wave
Performance team doin the damn thing again!! They just don't miss. After watching the live performance at my show, I couldn't stop listening to "Wave".
It was my most listened to Seventeen song this year, according to Spotify Wrapped. I almost included this into my honorable mentions, but decided not to. And that was also a factor for me making this separate article.
I listened to soooo much Seventeen this year, omggg. What am I gonna do when they start enlisting? 😰
---
Alllright that's the first part of the fave songs of 2022 list. I hope y'all enjoyed this article. Now with all that out of the way, we can get to the heavy hitters. My goal is to get that up tomorrow.
The fave albums article up on Friday, and ending the year with my 2023 wishlist. If there's one thing that absolutely has to stick with tradition, it's me posting my wishlist on the last day of the year.
I'm not gonna ask what y'alls favorite songs of the year are in this article. I want to know what just barely missed the cut. What was your 11th, 21st, 51st favorite songs of the year. That can be a Spotify curated one, or one you made yourself. I'm very curious.
I'll see y'all next post!
Take care!
Ash 🎧