Brave Girls, you ready?
When Brave Entertainment announced Brave Girls was having a comeback on August 14th, I was reluctant to believe it. Brave Entertainment/Brave Sound (their main producer and CEO) had hinted at a Brave Girls comeback after The Unit.
And just off and on pretty much since the masterpiece that is "Rollin". But on August 4th the first teaser poster with the girls was released and then a steady stream of teasers continued until the single and music video for "We Ride" was out.
I love the city pop sound with "We Ride" and I think it's a good song. It feels like more of a prerelease to me. But maybe I just have high hopes for another mini album on the way. It definitely doesn't pass "Rollin" but I didn't expect a single to do that. I expect the proper follow up is gonna be paired with an album.
The quality of the video is a bit lacking. It just feels like this comeback was rushed. The choreography was sloppy in some scenes, and the set feels too cheap for an older girl group. Where was the budget for this comeback? Other than those two complaints I have, I want to talk about the three main looks in "We Ride". So let's get started.
Look 1: We Ride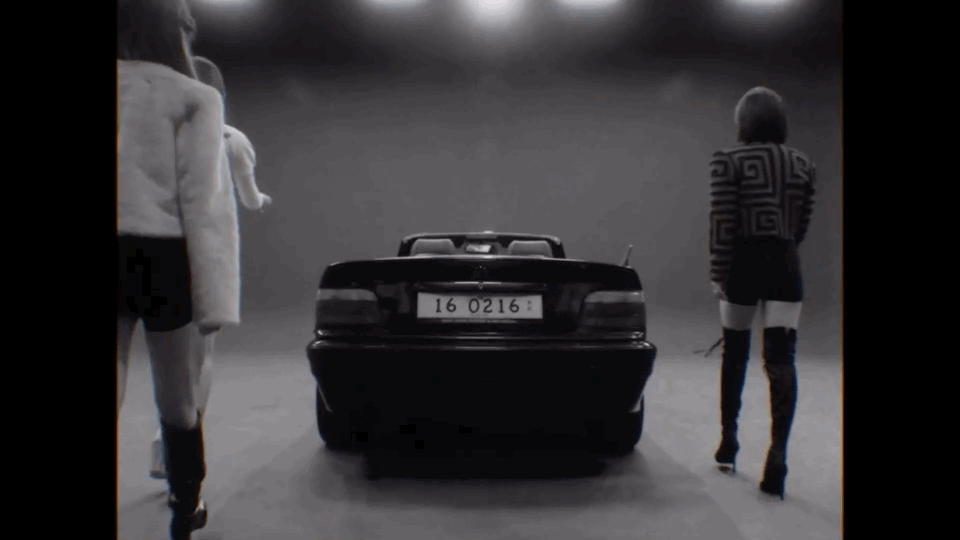 This first group look we don't get a lot of full body shots of each outfit. My favorite look here is Yujeong with her yellow fur coat. Lookin like Big Bird going to the club. I love the black boots Yuna wears in this scene. They're a tighter fit than the pair Yujeong wears (hers are cute too).
I don't really love Eunji's dress, but I love the fit of it. Minyoung's look I think is also a mini dress. I like the pattern on her look more than Eunji's.
I love the use of black and white for this scene and the transition to color. Similar to Red Velvet's Automatic video when they're driving in the car, I love the vibe here in "We Ride".
Look 2: Plaid (We On TV)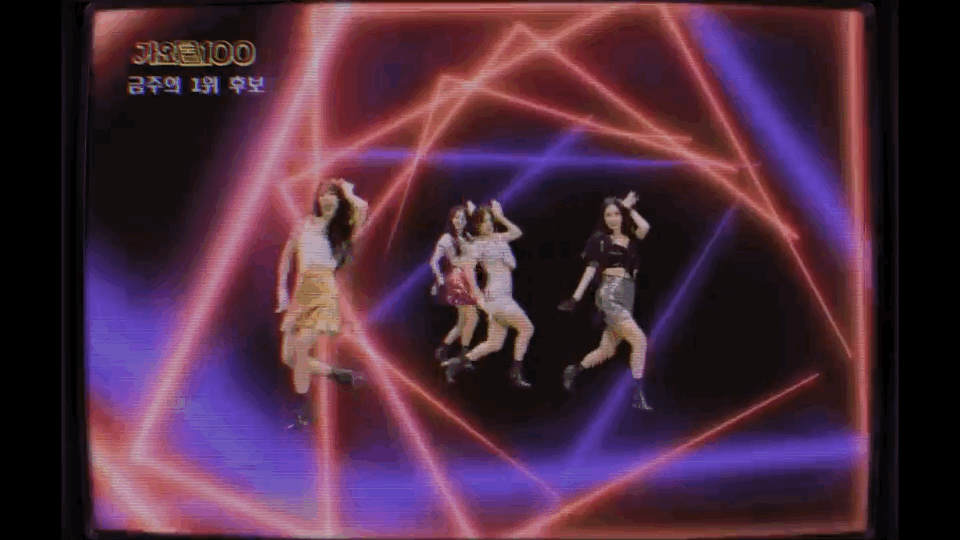 The second and final group look has these sparkly plaid tops and skirts and I adore it. Yuna's look is my favorite of course. I love a good monochrome look.
Especially if it comes in pink. I'd wear all of these outfits in this scene. I think I'm gonna make my own BG top like Yujeong wears here.
Look 3: Individual Looks/Third Group Look?
When I first started putting this together I felt like this part in "We Ride" was obviously the individual looks part of the video. However, after thinking more on the previous look, none of them are truly uniform.
The second look has more of a set theme to it, but it's not exactly a uniform either. So because I'm indecisive I'm gonna leave it up to y'all to give this look a category to put it in.
On to the actual outfits here. No one really has an outfit where I'm like, "Ooooo I gotta have that!" I just think it's cute that they have these separate scenes to act out different scenarios.
Yuna at the beach, Minyoung at a high-end bar, Eunji playing tennis, and I guess Yujeong is making the most of having fun at the office? I don't really get her setting tbh. But I do love they carried her yellow look into this second scene.
---
So what are y'alls take on "We Ride" and the future of Brave Girls? I feel like this was to test the waters and see if there's still interest in the girls.
I'm sure Covid-19 has hurt plans the company had for Brave Girls this year, even if it was just doing some live performances at some festivals.
We've already had Hinapia, ANS, Neon Punch, Limesoda, and Spectrum due to Covid-19 because groups can't make money touring.
Let me know your thoughts below. I'll see y'all next post!
Follow me on Twitter and Instagram.
Take care,
Ash♥♥♥