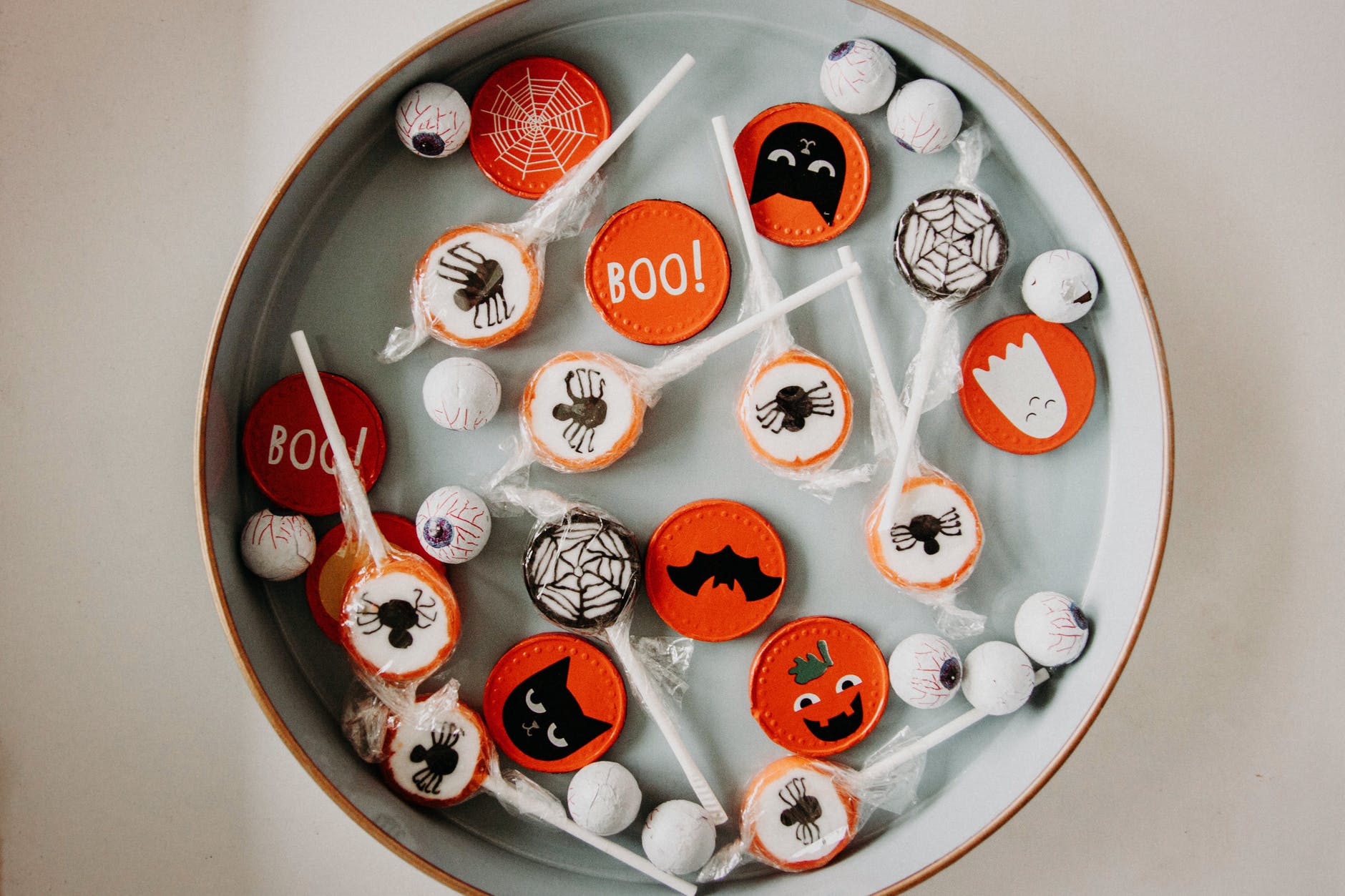 October 2021 Best Kpop Comebacks & Debuts
I'm gonna keep it real with ya chief, I spent most of the month listening to DIMENSION: DILEMMA on repeat. ENHYPEN has a chokehold on the aux cord lmao.
October went by ridiculously fast. I always have a long list of groups and soloist I'm excited about every month.
And then when the songs, albums, whatever drop, it's like a Thanos snap except only 25% or so are actually something I like and listen a lot.
Although I've been awful at listening to song/albums the day they drop. I think part of why I've been doing that is to delay the dread of not liking an album from a fave.
I hate being hype for a song and I hate it *cough* Sticker *cough*. But it just ends up being more work.
So for November I'm gonna "change my ways" al a Mark Lee. Also, Kpop Official doesn't have that full of a lineup yet, so I think November might be a slow one.
Anyway, let's get started with the list!
---
ATEEZ – Eternal Sunshine
I've already talked about my love hate relationship with "Eternal Sunshine" in my September faves post.
My thoughts on the songs haven't changed since then. I just want to double down on my love of Seonghwa's hair here.
Love black hair on him, but especially paired with long bangs. Chef kiss. I'm missing Yunho's red and black (dark brown?) stripey hair. It looked so good on him. Rip.
---
WOODZ – Waiting
I loved this more than I expected. The only song from ONLY LOVERS LEFT I didn't really care for was "Sour Candy".
I didn't save "Multiply" because I know I'm not gonna revisit it. But the rest of the album I'm completely obsessed with.
I haven't been this hype about WOODZ since EQUAL. I feel like I'm back in my WOODZ era. The honeymoon phase is back, lol.
"Waiting" music video is kinda eerie and dark. I love that. Love the long hair. I haven't actually decided on a favorite song from ONLY LOVERS LEFT yet.
I know I'll be listening to "Waiting", "Chaser", and "Kiss of fire" a ton though. I discovered there are live versions of these songs too. I watched all of them earlier.
Idk how to describe WOODZ's sound these days. Initially he was kinda R&B, but now he's a little more alternative. The music slaps, so that's all that really matters at the end of the day.
---
Jo Yuri – GLASSY
ICONIQUE. I went into this not knowing what to expect. I didn't think I'd like it that much, but Miss Jo Yuri did what she had to with "Glassy".
It's soooooo good. It gives me dancy IU vibes. And the styling. THE STYLINGGGGGGGG. 100/10. Highly recommend.
I need this purple patch work dress she's wearing in the thumbnail. Every outfit actually can be dropped off at my house, please and thank you. I loved "Express Moon" too. It's such a rainy weather song.
---
WEi – Starry Night
Ugh another Universe Music release. Finally, they gave us a bop with "Starry Night". My only complaint, other than the full music video not being on YouTube, is the song is super short.
Like right as you're really getting into it, it's over. I do love it, though. It's also been a while since I've really loved a WEi release.
---
CRAVITY – VENI VIDI VICI
Slaps. I'm surprised. Those were my exact notes for this song, lol. When CRAVITY makes a bop, they REALLY go all out, huh. My other fave song off this album is "Grand Prix".
---
SUNMI – Go or Stop
I've been dying for something different from Sunmi. Finally, FINALLY, we've been fed. I love the house influence on "Go or Stop".
Like WEi's song, I feel like it ends a little too soon, but other than that I have no complaints. I love pink hair on Sunmi. She always looks amazing.
---
ENHYPEN – Tamed-Dashed
*Sniffles* Man… I…. I just love Enha's music so much, *wipes tears*. I keep thinking to myself, "Wow, how can they top this song/album?"
And honestly, they just do it. It's wild. The hits and nothing but the hits with Enha. Love that for them. I've been listening to this album nonstop at least once a day since release.
On my first listen of DIMENSION: DILEMMA, "Go Big or Go Home" was my favorite. But after listening to "Blockbuster feat Yeonjun of TXT" more, that one might be my fave song.
Idk they're all so gooood. I love the continuation of them being vampires. I'm just so excited to see more from them. I might have to add them to the stan list.
---
LIGHTSUM – VIVACE
I loveeeeee this song and styling so much. I think LIGHTSUM might have to stay on my radar.
I didn't like their debut song "Vanilla" that much, but I thought they had potential. I didn't really vibe with the other songs on Light a Wish, but I'm excited to hear more from them.
---
SEVENTEEN – Rock With You
Can we get some hype in the chat for the thumbnail being Seungcheol? I fooking love this concept. Every era is his era in my eyes, but for him to be so blatantly showcased?
Love that for him. "Rock With You" is another like vibey chill song from Seventeen and I love it. Songs like these grow on me.
"Ready to Love" is a perfect example of that. The more I hear it, the more I get it stuck in my head, and I'm still thinking about it later that day.
My fave songs from Attacca are "To you" and "Crush". "Crush" is my main fave b-side. I love how loud and aggressive the chorus is.
It made me laugh out loud on my first listen because of how unexpected it is. Now I just chuckle.
---
NCT 127 – Favorite (Vampire)
It's just like SME & NCT to release something good after I'm tired of their inconsistency with NCT 127's sound (Simon Says, Kick It, and Music, Dance for some examples off the top of my head).
And I know their sound is more experimental, it has always been to some extent. But lately it feels like 50/50 on what you're going to get from them.
I can't continue Nctzen life playing Russian Roulette (ah ah ah yeah) with what the next title and b-sides will sound like. I'm over it.
HOWEVER, they made me change my mind from completely writing them off. "Favorite", "Pilot", and "Love On The Floor" is the type of shit I want and expect from 127. I love it. I love it so much, and it pains me to hear shit like "Sticker".
I will never, NEVER be salty about that song. I did see the TikTok of their first listen of it, which was hilarious and relatable. It's just that when songs like that hit big, that usually means we get more of it al a BTS "Dynamite", "Butter", and "Permission To Dance".
So that's why I have such a knee-jerk response to these songs. I've been burned in the past.
So "Favorite". Back to talking about the song and video. Not only does this song sound like what "Sticker" was going for, but way less obnoxious and sounds like NCT 127.
I love the music video, minus that weird Aespa camera view on Taeyong and Jaehyun in that one scene. Blackpink's "How You Like That" teaser videos had that same weird camera work. I don't like it.
But I do like, actually love, is Jungwoo's white platinum silvery hair. I love it on him. Everyone as usual look amazing.
I just wanted to talk about Jungwoo specifically because I miss him. I haven't been watching or interacting with much NCT 127 stuff recently.
---
Hoody feat GIRIBOY – D-Day
My GIRRRRRRLLLLL My QUEEEEEENNN. She's back with another amazing song and album!! I haven't fully decided on my favorite song from D-Day yet, but "Lights" is in the lead.
She's just always so good. I never have to worry if a Hoody album or song will be good. She's my emotional support soloist.
If you haven't checked out Hoody before, I need you to do it now. You won't regret it.
---
Park Jihoon – Serious
I started a few days ago, checking out music for this list. I made a tweet saying Park Jihoon doesn't know how to make bad music. And apparently a lot of people agreed with me, lol.
I think that's my most successful tweet to date. Also, I need to change my pfp to something less spoopy since Halloween is over.
Anyway, "Serious" and HOT&COLD are soooo good. Idk what's with eerie depressing music videos being paired with banger songs… Are Woodz and Jihoon friends? I love this concept.
Again, I haven't decided on a favorite song yet. I didn't care that much for "CHEESE" but it's not a bad song.
Just something I know I'm not gonna listen too regularly. I saw on Reddit, Jihoon is gonna have a concert soon.
But I think it's on the same day as Ateez's XR concert thing. So I have a very difficult decision to make. Sighhhh.
---
DKB – Rollercoaster (왜 만나)
I think wae mana should have been the title track name with rollercoaster being in parentheses. It's pretty easy to pronounce even if you don't know Korean, but oh well.
I love this song. I wish Brave Sound gave us like two more songs to go with "Rollercoaster". I love DKB's sound so much. I can't wait for the next release.
---
I wasn't sure if I'd have this done on Tuesday. Look at me hitting a deadline so far for November! I hope y'all enjoyed this post. Let me know what your favorite October releases were in the comments below! See ya next post! Hopefully Thursday.
Ash💫