Music Video Fashion: KISSXS – Love Is Callin
I think this is the last of my February reviews! 🥳
I had no idea who Kissxs was prior to watching "Love Is Callin", but I knew once I got to the 30-second mark I'd enjoy the next five minutes or so of my life. "Love Is Callin" is a midtempo chill R&B song.
I have it saved on Spotify, but I saw she had other music on there. So I gotta check that stuff out. "Love Is Callin" got me hype, tho. On Kprofiles it said she originally debuted as a soloist under the name KISSES but recently changed the spelling to KISSXS.
Today's post is going to be a short post because we have three main outfits this time. So let's get into it!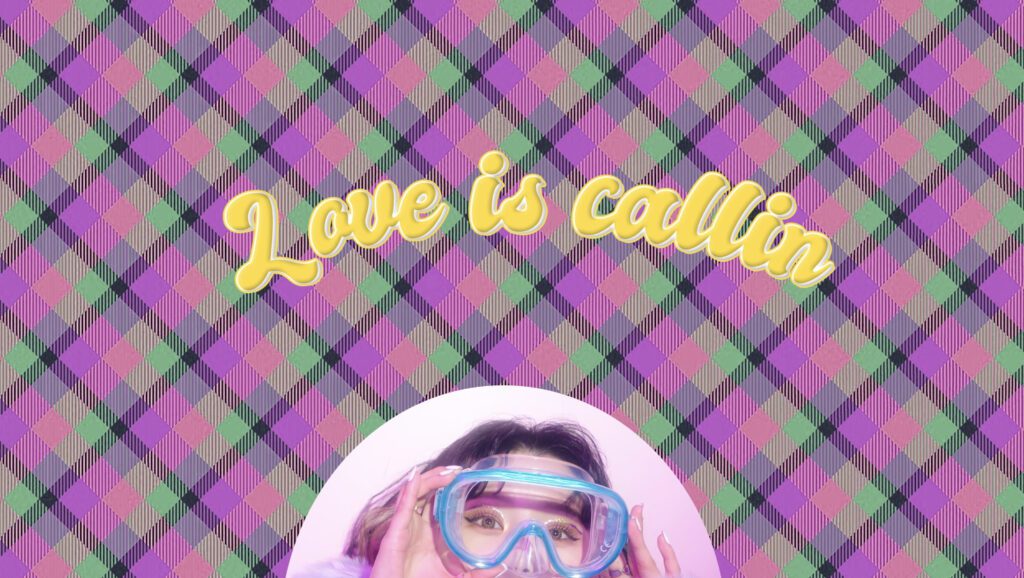 ---
Look 1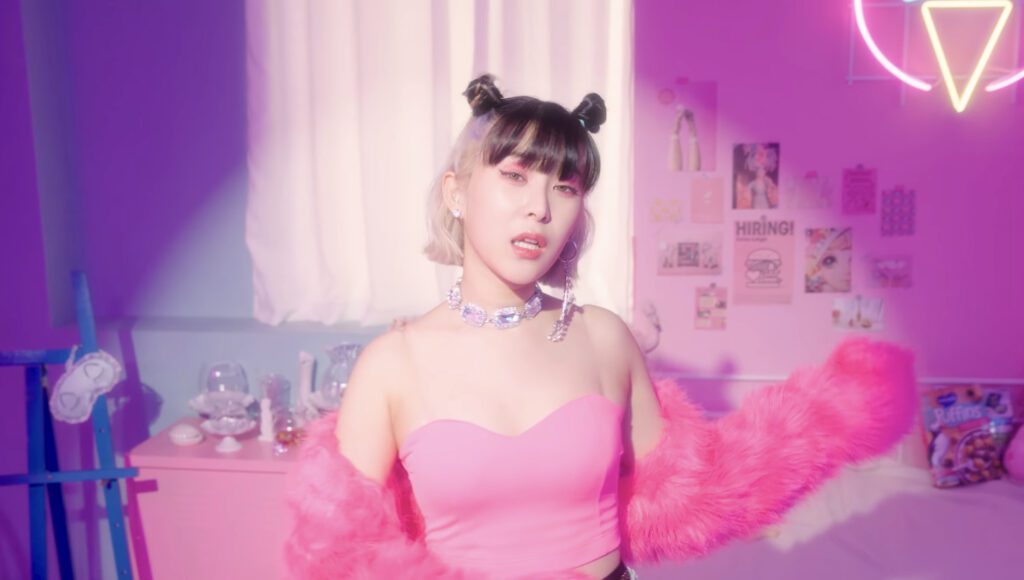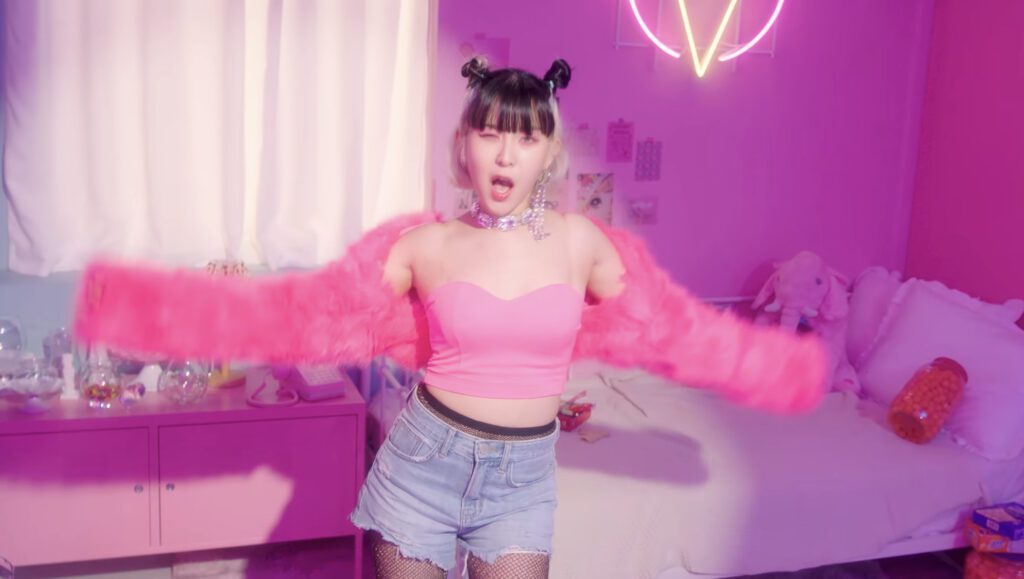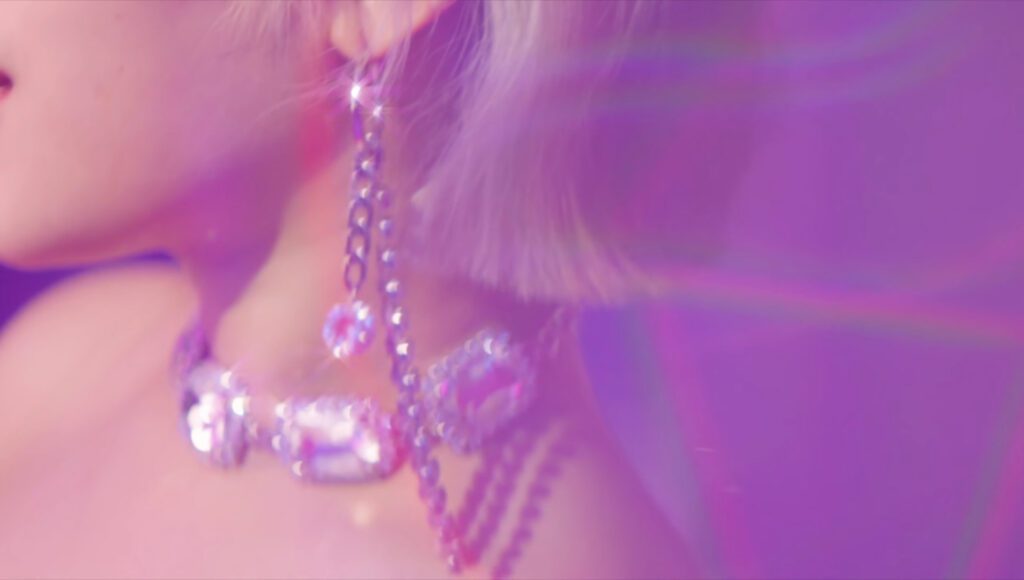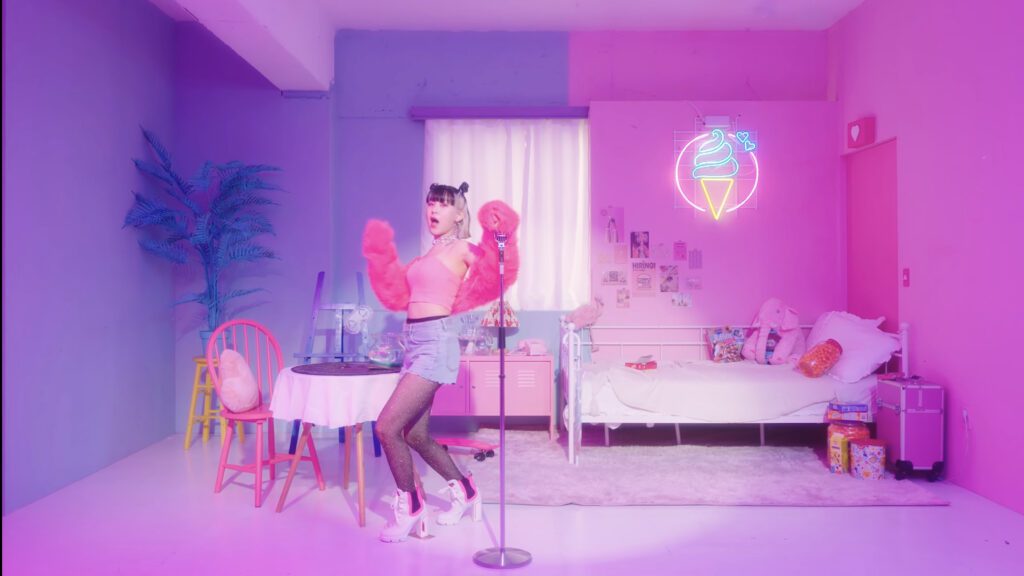 One of my favorite parts of "Love Is Callin" is the color scheme and close up shots. It's very #aesthetics. To me, this music video set is like a bare-bones version of MOMOLAND X CHROMANCE "Wrap Me In Plastic" music video set. Love the pinks, blues, and purples here. Kissxs's clothes also mimic that color scheme.
There are so many of my favorite things here. I love her mini buns. The two-tone hair color trend in Kpop is still hanging on, and I love that. The first thing I noticed was this pink furry cover up Kissxs is wearing. Need that in my closet, stat. I really like the cut-off shorts here too. Lastly, the boots sold me on this look.
---
Look 2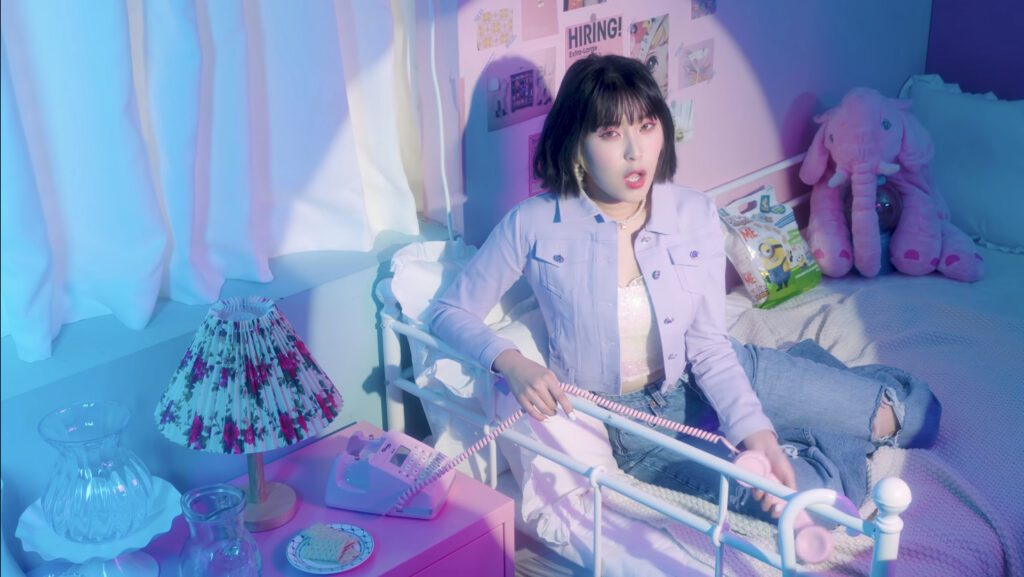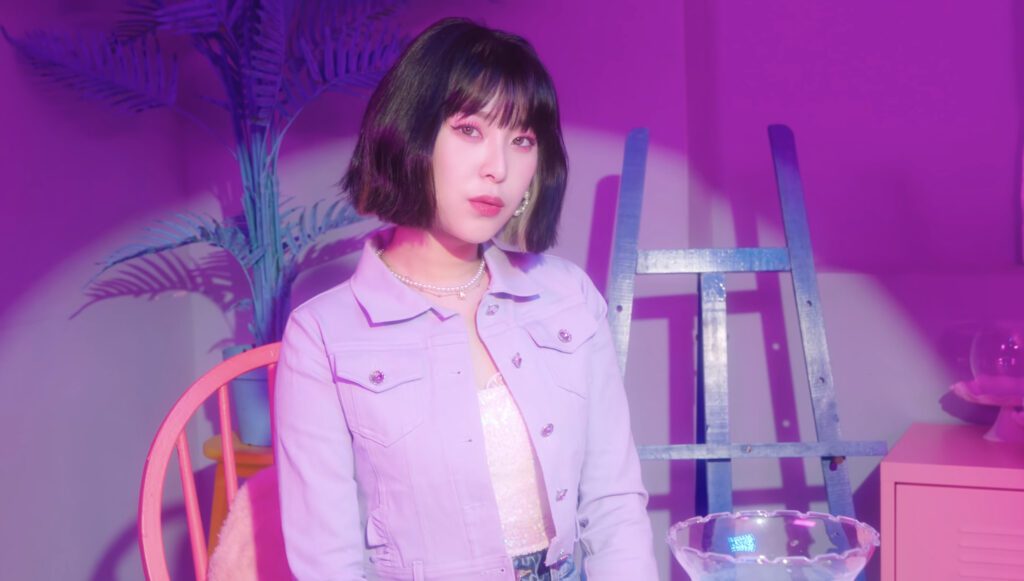 Look 2 is super cute and simple as well. This is something that you could easily recreate. The denim in this video is so top tier. I want these jeans and jacket so bad.
This video also give me a bit of Vaporwave vibes. I'm here for that as well.
---
Look 3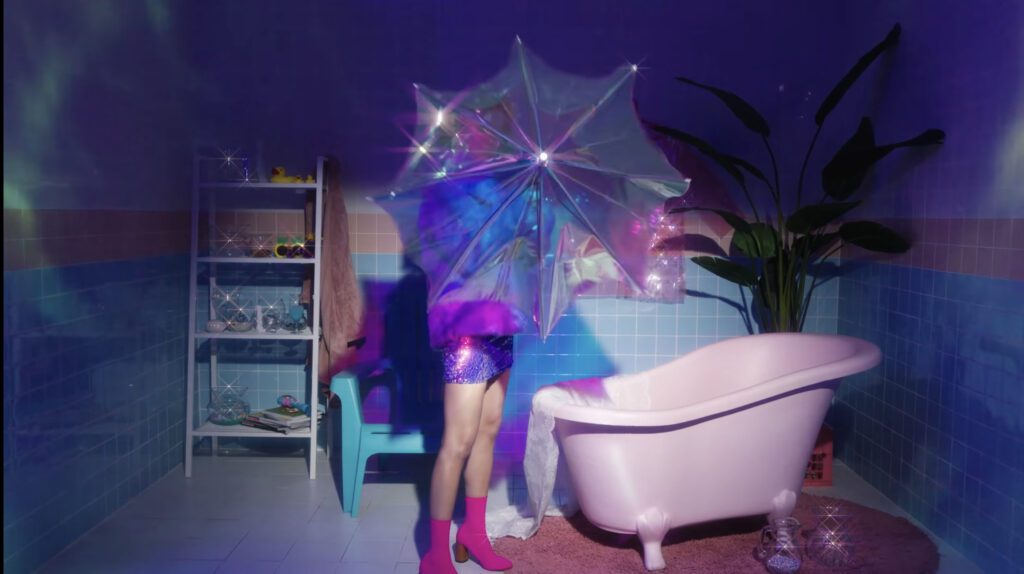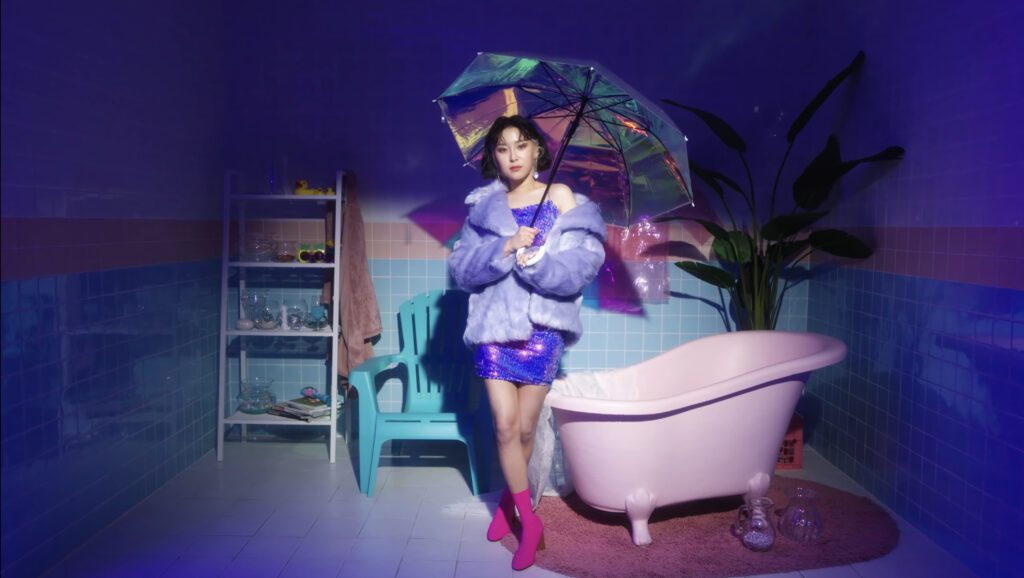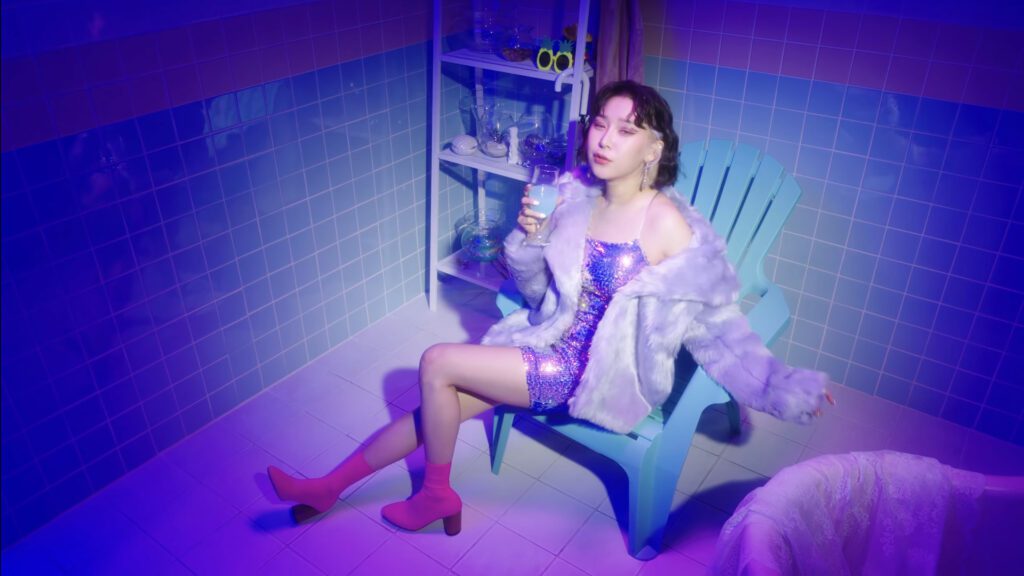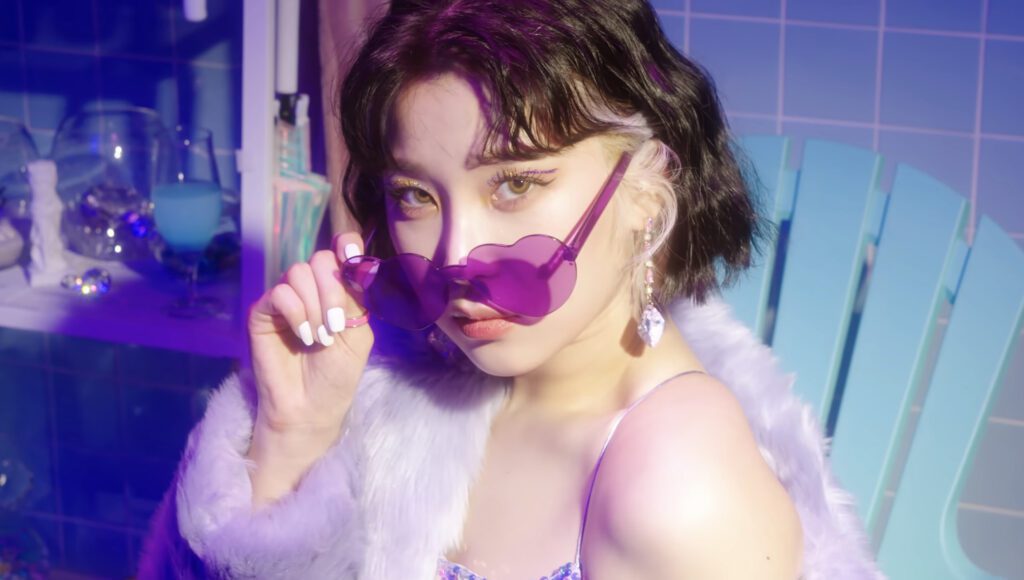 The third and final look in "Love Is Callin". My favorite look. I love this glam at home vibe. Just chillin in the bathroom and looking amazing.
I actually have a pink pair of these sunglasses I wanted to wear for KCON 2018. They are purely for aesthetic purposes. For anyone who lives out west, you know the sun ain't no joke. Your eyes will fry if you have the wrong sunglasses.
There's a lot going on her with this outfit. I gotta start with this lilac fur coat. It's so cute!! I don't think I've seen a coat that color before. I love how well it matches with the mini dress. Lookin like a disco ball in the bathroom. The pink boots here are also super adorable. I genuinely have no complaints with any of these outfits. The styling is A++.
The makeup up to this point has been pretty simple. But here she's wearing these sticker like eyeliner strips and I LOVE it so much.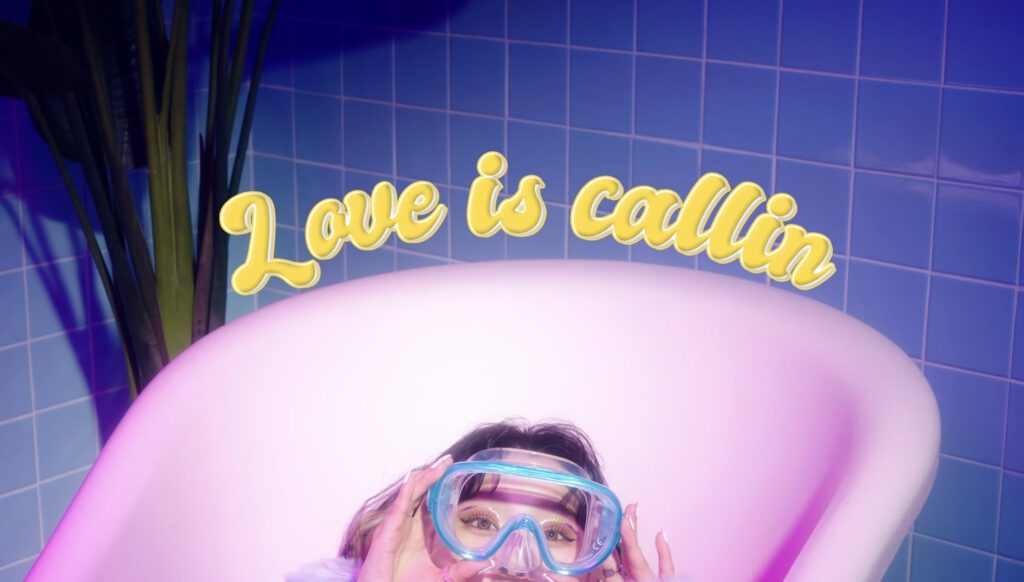 ---
So yeah, much shorter post today. I had to mention this song and video though. I think the posting of this directly after Momoland's super Vaporwave inspired music video set is perfect timing. Next post will FINALLY get into March releases.
I haven't really watched 99% of the new music video or listened to new music other than Ateez & The Boyz Breaking Dawn album. OMG, that album is SOOOOO good. But yeah, Ateez's "Fireworks" is next.
Anyway, I hope y'all enjoyed this post. I hope y'all if you aren't familiar with Kissxs check her out. She's got an Insta. And her music is on Spotify…probably Apple Music and some other places too. But I like her style, and I'm looking forward to her next song.
Take care!
Ash✨