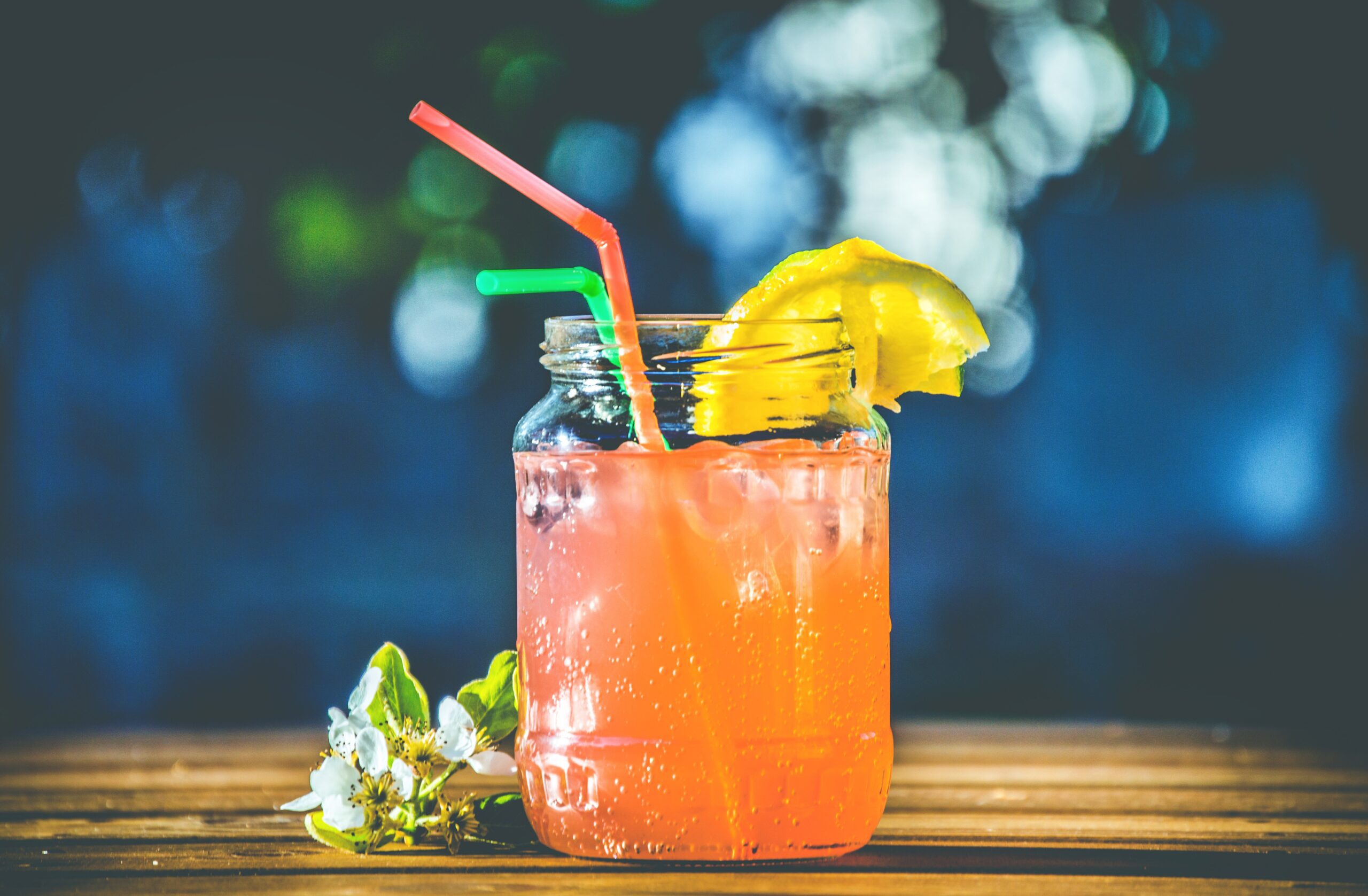 July 2022 Best Kpop Comebacks & Debuts
I don't have anything witty to say, so here are some sun emojis for summer ☀️☀️☀️
God, one day I'll get back to having these released on like the 3rd or 4th of the month at the latest. If you haven't been listening to the pod…why?
Lmao, but also I've talked about my newish work schedule and how it's gotten me a bit thrown off atm. I'm trying to get into a solid schedule.
My current setup is on the days I'm not working, I'm working on things for the blog. Even if it's research stuff.
But how was y'alls July? I barely remember it at this point. It flew by soooo fast. This month's review is going to be structured slightly differently.
In addition to listing my favorite title tracks, I'm also going to have mini album reviews sprinkled in for the ones I really enjoyed. Some artists just had a single that they released, so that's the only song I could talk about.
I do this in all my monthly round ups, but this time, some artist listed won't necessarily have a song title listed with the artist, ex: VIVIZ – Summer Vibe.
One reason why this is, is because sometimes my favorite song wasn't the title track, but I still liked the title track's music video. And I want to include that in this post too.
The second reason is because, often I don't have a favorite song pinned down yet, so it's just easier to put the album name, then if I do a separate article on that album or mention it in the fave albums of the year post, then I can go into more detail at that point.
Reason three, this was just how I ended up writing these reviews this time around. So I feel like I need to clarify a bit for this post feeling a little different.
I might be overreacting and y'all don't even notice the difference. Anyway, let's get it.
---
WJSN – Done
Favorite off the mini. "Last Sequence" was alright. I loved the music video. I just don't think I'll revisit this one much. But "Done"? That's on replay.
---
STAYC – Love
Kinda reminds me of "Run2U" with its structure but a slower take on it. I don't love "Love" nearly as much as "Run2U". I like more parts of it than dislike. I think I'll grow to like it fully.
---
VIVIZ – Summer Vibe
"#FLASHBACK", like I thought, was my favorite off this mini. Didn't care for "LOVEADE" and "SIESTA" that much, but they're fine.
Love the dance mirror scenes in "LOVEADE". Umji had my favorite styling again. "Dance" is a perfect rainy day chill song. My second favorite song off Summer Vibe. "Love Love Love" and "Party Pop" slap.
---
CHOBOM (Apink) – Copycat
In the back of my mind, I thought "Copycat" would have some dark connotations with it.
Idk why I thought it'd be a fun, bright song, lol. That's too simple and obvious. I do love it. It's my favorite release this month. I knew Apink wouldn't let me down.
The styling in the music video was cute, the green look was my favorite. I've seen a few live stage performances with their different looks.
I might do a review on those. I like "Oscar" more out of the two b-sides. "Feel Something" is ight. I don't have it saved but if I heard it at a store I wouldn't be rushing to get out of there, so I don't hear it, lol.
---
SF9 – The Wave OF9
Slaps. Perfect summer dance track for summer. "Scream" is just chill enough to sway to while you've got your mocktail at the beach.
The part that's like "you wanna get up, you wanna get down" reminds me of my cat being indecisive about where she wants to sit on my bed or not. So that part cracks me up. But I know I'll be listening to "Scream" a lot.
It's so good. "OK OK" dabbles a bit into 80s sound. I love it. It's different from their usual sound, but still sounds like a SF9.
I don't care for Zuho's rap in this one, but it ends just as quickly as it appears. "Summertime Bounce" (🎶one moree is not enough, fill up my cup🎶), "Driver" (finally a good Zuho rap, lol), "Crazy Crazy Love" (love the instrumentals and background vocals), "Butterfly" (instrumentals and it not being a boring ballad for the last track, A+ in my book), also makes me smile.
It's like they heard I wanted a pure summer album and made The Wave Of9 to satisfy that craving I had. Shout out to them for doing that.
I wasn't sure how much I'd gel with an ot6 album, but they did a great job with this. It's a great opportunity to showcase the other members that don't get as much vocal time. Yeah, we got another one for the fave albums of the year list.
---
Billlie X Yoon Jongshin – Highway Romance
I like "Patbingsu" but I like "Highway Romance" a tiny bit more. I wasn't really expecting to like either song much, but they're so good. We love a good cute/bright concept.
This I think is one of the few collabs recently where I didn't cringe while listening. I need others to take notes.
---
ITZY – Sneakers & 365
Lmaooo it's finally happened, they made an ITZY song I like. I like it in that it's bad but fun. Like "Lotto" by EXO. That's one you either love or hate. Not much in between there. Same with like "Rookie" by Red Velvet.
I love that one too. I feel like "Sneakers" would be in a Sketchers commercial back in like 2006. Like, I would have heard this song while waiting for Kim Possible to come back from its commercial break.
This is a meme song. This was built for TikTok. I love it unironically. So I guess I need to go back and listen to their other songs, maybe I was too harsh.
Well other than "Not Shy" and "Dalla Dalla" because I've already decided I do like them, lol. I enjoyed "365" from this album too.
The rest of it wasn't terrible, but maybe I'll be sold on them after a few more listens. I'm also still obsessed with the royal concept. I want to buy an album just for that concept alone.
---
Xdinary Heroes – Test Me & Hello, world!
Oh yeah, now this is what I've been waiting for. I love Gaon's cotton candy hair so much, this era. I'm happy Jooyeon still has his long hair. Anyway, back to the music.
I love the oooo wah parts. I also like that there's less yelling in this one compared to "Happy Death Day", lmao. This album is zero skips for me.
I know I said I liked that there was less screaming but then "Strawberry Cake" happens, but it works. It's not as frequent or has as many members yelling at the same time, so it works for me, lol.
I haven't decided on a favorite yet, I think it's either "Knock Down" or "Sucker Punch", I really like "Sucker Punch". I'm happy the time between this album and their debut was used wisely.
---
BLITZERS – Hit The Bass
I knew from the first "hit the bass like drudo drudo" I was gonna have a good time. "Love is New Gravity" is ight. That's probably my favorite b-side from WIN-DOW.
---
ATBO – Monochrome (Color)
Slaps. I wasn't sure if I was gonna be feelin it from the first couple of seconds, but by the second time the chorus came around, I was hooked. I wasn't feelin the rest of the album as much, but I'll be keeping an eye on them.
---
DPR IAN – Moodswings In To Order (MIITO)
We love a vibey song. I don't know if there's a name for music where the theme is essentially the narrator/storyteller/protagonist whatever you want to call them is going through it, but you can still sway to it.
That's one of my favorite themes in music, lol. I haven't decided on a favorite song yet, give me a few more weeks and I think I can give an answer.
I love the flow switch up in "Miss Understood". "Avalon" has some 80s elements to it that I love.
I think this album's production is done sooo well. The sound is like a mix of alternative Hip Hop and R&B like The Weeknd's older music (like "Wicked Games" and pre-mainstream blow up stuff).
There's a tiny bit of trap sprinkled on this album too. So many sounds and genre mixing and techniques used, I wish I was able to describe better.
You just gotta listen to Moodswings In To Order if you haven't yet. Easily one of the best releases this year from start to finish. * adds to the fave 2022 list *
---
HyunA – Nabillera
I just like the chorus, tbh. It gets stuck in my head too easily. I almost didn't include it on here. But I got freakin "Sneakers" on her.
Pretty hypocritical to put one meme song on here and not the other, lol. I'm also not really into the music video either. Like, it's fine. I'm kinda over PNation era, Hyuna. This music kinda ain't it.
---
ATEEZ – Guerrilla
Another song I've been conflicted on. On my first full listen, I was like, "there are parts here I like, and I want to chuck the rest of it."
Basically how I've felt a lot this month with some releases. I think in like a year I'll be like, "girl you were BUGGIN."
But for now it's not in my like idk top 10 Ateez title tracks or songs, but I know it'll grow on me with more listens. It already has.
One of my best friends described THE WORLD EP.1: MOVEMENT as an album for people who liked ZERO : FEVER Part.2, and I totally agree.
I'm more of a part 1 & 3 girlie myself. "Cyberpunk" is fine. It's also not my favorite Ateez b-side, but I can see myself warming up to it more as time goes on.
Oh yeah, and isn't the guy at the end of the music video for "Guerrilla" one of the new KQ Fellas (trainees)? I wrote that in my notes too.
---
ENHYPEN – TFW
We also agreed that this album, MANIFESTO: DAY 1 just doesn't sound like Enha. Like it was made for some other group, but they got stuck with it.
We had a few groups we threw around, Cravity, NCT, SKZ, MCMD, T1419, lmaooo literally everyone but Enha. "TFW (That Feeling When)" does sound the closest to their previous songs, especially "Polaroid Love". And "Our Summer" a tiny tiny bit (TXT's song).
The only other song I like from this album is "ParadoXXXInvasion". But it's still kinda forgettable when it comes to my fave Enha songs.
I think this is my like, least liked Enha era so far. We can only go up from here (or further down…please remove Supreme Boi from TXT and Enha's music. I'm BEGGING).
---
Kang Jiyoung (KARA) – Lucid Dream
I wasn't expecting to like this song. Not because I don't like her or her music. I just thought she would be giving boring ballad. Instead, we got a chill song.
I like it. There was a lot of English in it, and I like her Amy Winehouse cosplay visuals in parts of the music video.
---
Rosmile – Crush On You
Another chill song. It's cute, I really like it. I know want to check out more of her music, because this is my first introduction to her. We love finding gems like this.
---
Chungha – Sparkling & Bare&Rare Pt.1
She does it again! I love love love "Sparkling". The music video is beautiful. If there's one thing about Miss Chungha, is that she's gonna have the visuals on point every time.
She doesn't miss or slip. I'm obsessed with the underwater mermaid theme.
The crochet looks were super cute. We had a bit of 80s vibes in the song. When it comes to the rest of the album, I didn't like it much.
As of writing I have "XXX", "Sparkling" and "California Dream" saved. Not sure which is my fave out of that bunch. But I'm just happy she's back.
---
Jay Park – Need To Know
Lmaooo at that intro. I wish he wasn't so [reacted] on main sometimes. It is entertaining and ear catching, I'll give him that.
"Need To Know" is like your typical midtempo Jay Park song. It's a simple formula that works for me every time. I'm confused because I thought he said he was retiring from music. Did he change his mind? Was he trolling? Idk. But we got another bop.
---
SEVENTEEN – _World
*Spongebob that's what we've been waiting for * meme. Now, "World" is much more my speed when it comes to SVT songs.
"Hot" has grown on me more. Yeoreum from WJSN recently did a dance challenge to it. I didn't care for the remaining new songs on the repackage. They're okay. Nothing I'm in a rush to listen to again, lol.
---
ILY:1 – Que Sera Sera
Slaps, refreshing summer song. Love a good bright/cute concept. That's all I put for my initial notes. I really don't have anything new to add to that. It's just a good song to add to your summer playlist.
---
And that's this month. This is the longest review I've done in quite some time. This was a ton of fun to put together.
A little time-consuming, but I love it when there's a mountain of new music for me to climb through. August is looking like it's going to be packed as well.
Tell me what y'alls favorite releases of the month were in the comments below. I'll be back with another post soon! Take care!
Ash 🌈